Highlights of Cambodia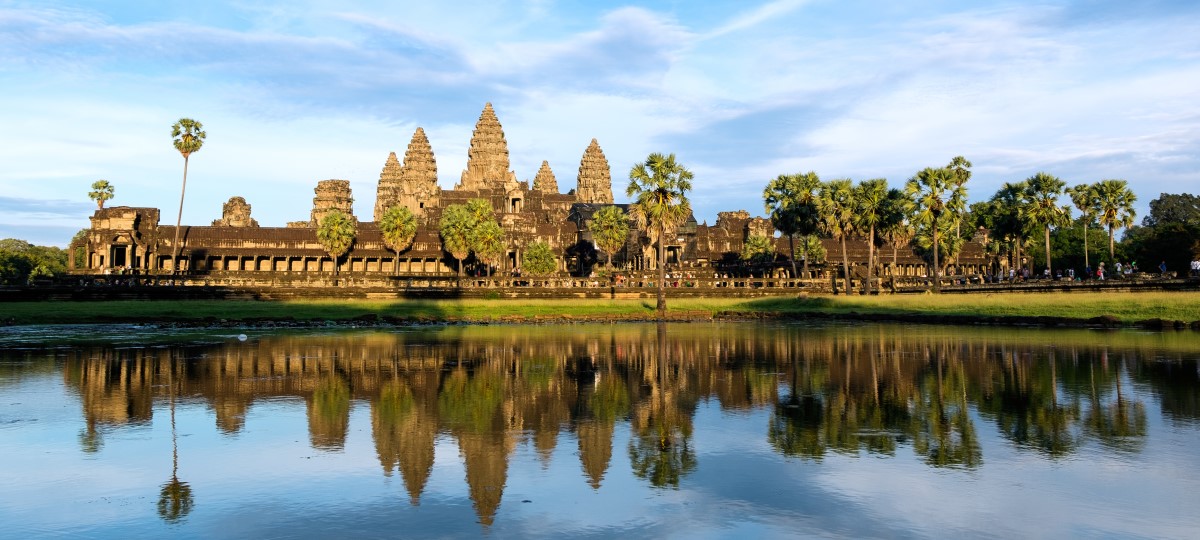 Siem Reap
Once a sleepy riverside village, Siem Reap is best known as the gateway to the Angkor Archaeological Park which encompasses the UNESCO World Heritage of Angkor Wat and over 1,000 temples and ruins that once formed the center of the mighty Khmer Empire. Explore mysterious temples covered with overgrown fig trees and jungle-covered monuments and meet innovative craft-makers, artisans and fashionistas who are bringing Cambodian design to the world. Then taste the exciting flavors of Khmer cuisine on a progressive dining night out by tuk tuk or go kayaking on the great Tonle Sap Lake, Southeast Asia's largest freshwater lake and home to a stunning eco-system, floating fishing villages and bird sanctuaries.
---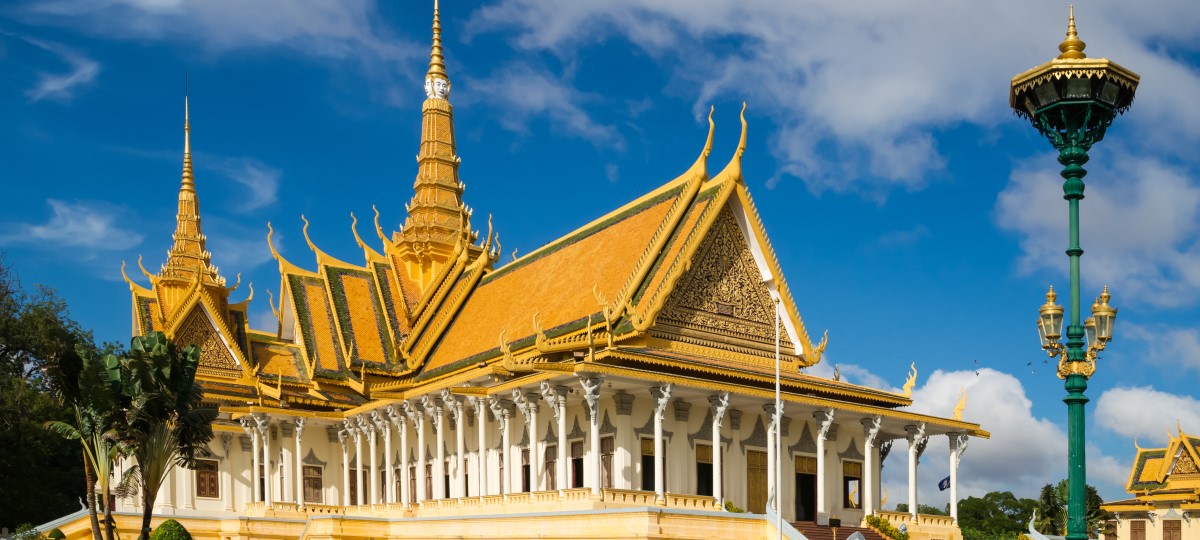 Phnom Penh
Once considered the most beautiful city in French Indochina, Phnom Penh is characterized by an old-world charm and vibrant contemporary lifestyle. The glittering Grand Palace stands beside leafy boulevards lined with colonial buildings, lively pavement cafes and colorful local markets. The city is beautifully situated at the confluence of the Mekong and Tonle Sap rivers, which makes it a great starting point for scenic river cruises. Hear the stories of old Phnom Penh on a private walk with an anthropologist and expert in Cambodian history or go off the beaten track to discover market towns, fishing communities and silk weaving villages in the Cambodian countryside.
---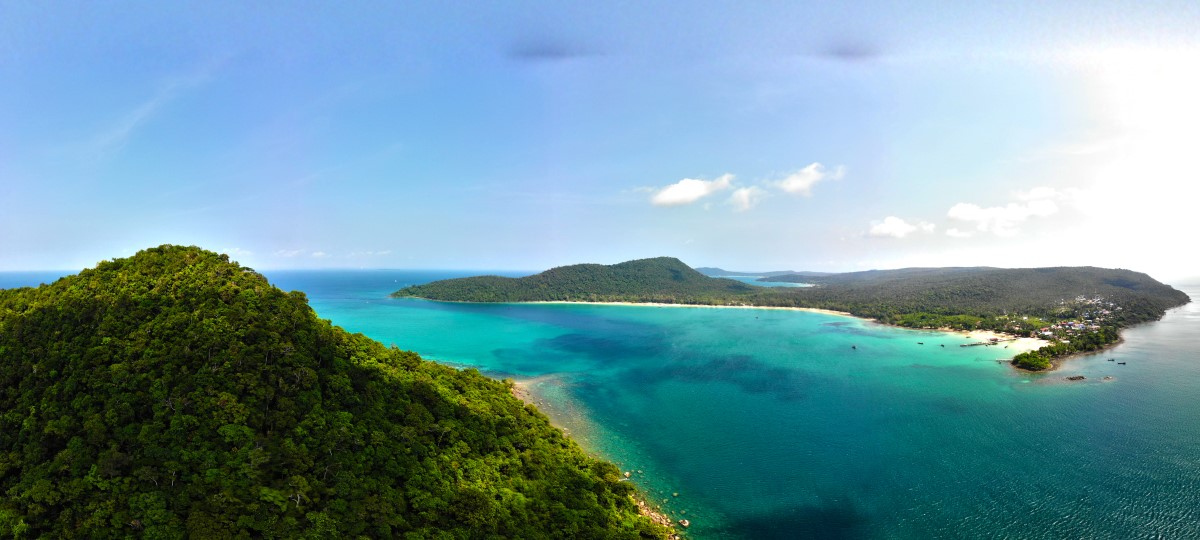 The Cambodian Riviera
Located off the coast of Sihanoukville, Cambodia's stunning riviera region is home to a collection of luxury island resorts for laid-back tropical retreats, wellness immersions or active adventures with access to pristine coral reefs, jungle waterfalls and dreamy white sand beaches. Immerse in the laid-back tropical island lifestyle at an exclusive retreat where you can meditate in a monk's cave, experience aerial yoga and indulge in Khmer herbal scrubs and wraps, or inquire about one of our private chartered cruises. 
---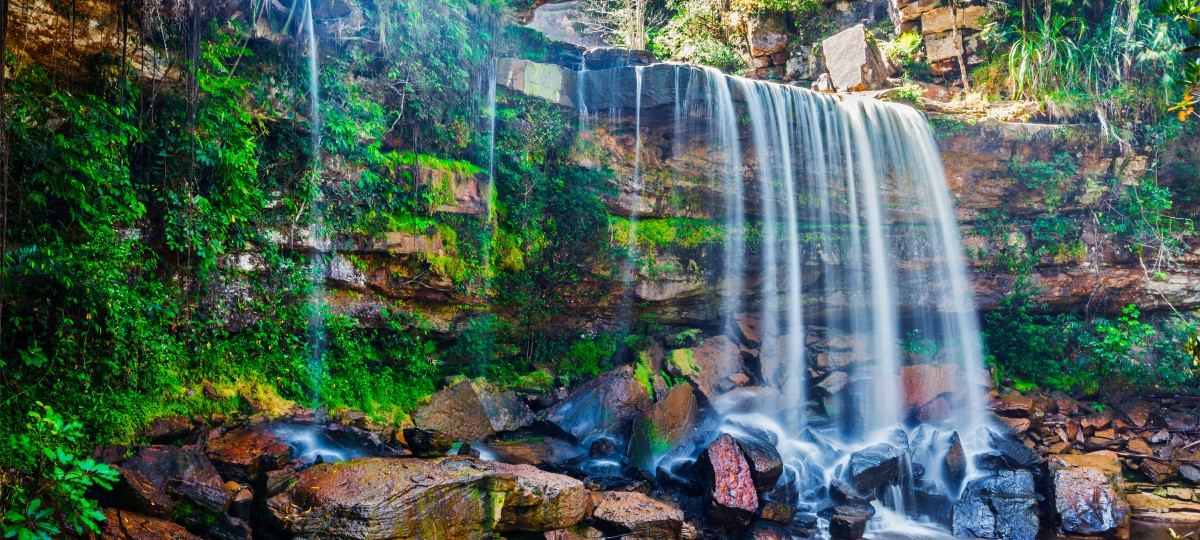 The Cardamom Mountains
Where dense forests meet wild mountain ranges, the Cardamom Mountains are located within one of the last great wildernesses of Cambodia. Discover the native flora and fauna and get in touch with your inner explorer on a luxury-rugged tented camp experience with unlimited spa, wildlife treks with jungle rangers and fishing and foraging with a gourmet chef at Shinta Mani Wild. 
---