Argentina: Land of the Gauchos  
Once the economic powerhouse of the continent, Argentina maintains a sense of refined elegance more commonly associated with European countries. The city of Buenos Aires is more often than not the entry point for those exploring the world's eighth largest country, and one could not hope for a more invigorating introduction. Those curious to explore the city will be rewarded by a visit to the refined districts of San Telmo, Recoleta and the colourful La Boca, before enjoying an energetic tango show or a visit to any of the city's world class restaurants.

From Buenos Aires all major destinations can be accessed with ease, starting with the impressive Iguazú Falls where 275 separate cascades make them the world's widest, prompting Eleanor Roosevelt to comment "Poor Niagara" upon witnessing them for the first time. Argentina's increasingly important wine country surrounding Mendoza is home to Argentina's very own Malbec grape, and with the breathtaking backdrop of the Andes catching the evening light, the city is a wonderful base for exploring the surrounding vineyards in style. Continuing south, the whale watching opportunities of Peninsula Valdes and the expansive forests and lakes of Bariloche provide a scenic welcome to Argentine Patagonia, before heading into the altogether harsher and more desolate southern regions. El Calafate is the basis for a visit to Perito Moreno, one of the world's few advancing glaciers that can be seen calving vast walls of ice from surprisingly short distance, whilst a trip onto the glacier itself is available for the more adventurous. This inspiring country concludes on the Beagle Canal where Ushuaia, the world's southern most city is found looking over these historic waters and provides the access to the final continent, Antarctica.

Argentina truly is a land of superlatives, and for those looking for a blend of chic cities, magnificent landscapes and exuberant culture Argentina provides all of this and much more.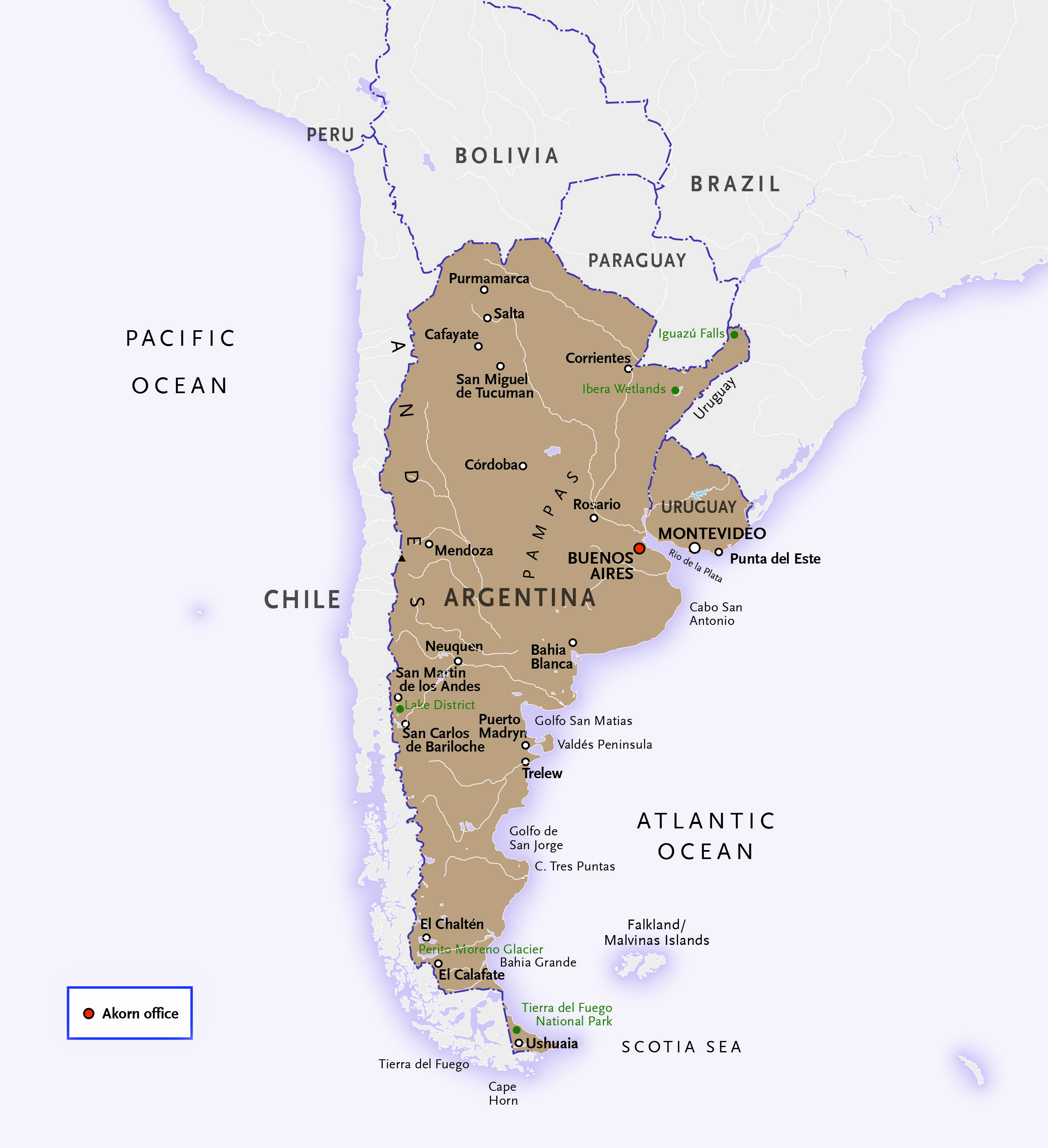 Special Offers in Argentina