Australia: The Land Down Under  
Australia is truly like nowhere else on Earth. The country possesses 36,735 kilometres (22,812 miles) of coastline, more than 3,000 national reserves and 15 World Heritage Listed sites. A brilliant combination of natural wonders, fabulous food and wine, culture, history, vibrant cities and laidback friendly locals it is an idyllic backdrop to any vacation, beckoning visitors to return time and time again for the eclectic array of experiences on offer.

The Great Barrier Reef, off the Queensland coast, is the world's most spectacular coral reef and protects a mountain coast draped with untouched tropical forest. In the vast inland deserts, the ancient Aboriginal cultures add a spiritual dimension to the timeless landscapes. The arid Outback in Central Australia is dominated by the mighty Ayers Rock, a towering monolith with mystical tales of the Aborigines, and where centuries old rock paintings are waiting to be discovered. Further north to the wilds of Kakadu National Park, see the rugged Australian beauty and nature that will delight even the most experienced nature lover. The southernmost state of Victoria offers dramatic coastlines along one of the world's most travelled roads, leading to Adelaide with its multitude of churches and the renowned Barossa Valley where you can indulge in a tipple of fine wine. Wild, mountainous landscapes and colonial architecture provide a diverse encounter with Tasmania, a once forgotten island. Sydney is a city that never fails to enthrall, visit the iconic Opera House and Harbour Bridge as well as cutting edge restaurants and fashion houses. Last but by no means least, is the largest state of Australia, Western Australia, home to the world's largest fish - the whale shark. Snorkel with manta rays, swim with wild dolphins, walk amongst the tops of ancient trees, sleep under a canopy of stars in the desert, or explore the beehive-like formations of the Bungle Bungles with the help of an Aboriginal guide.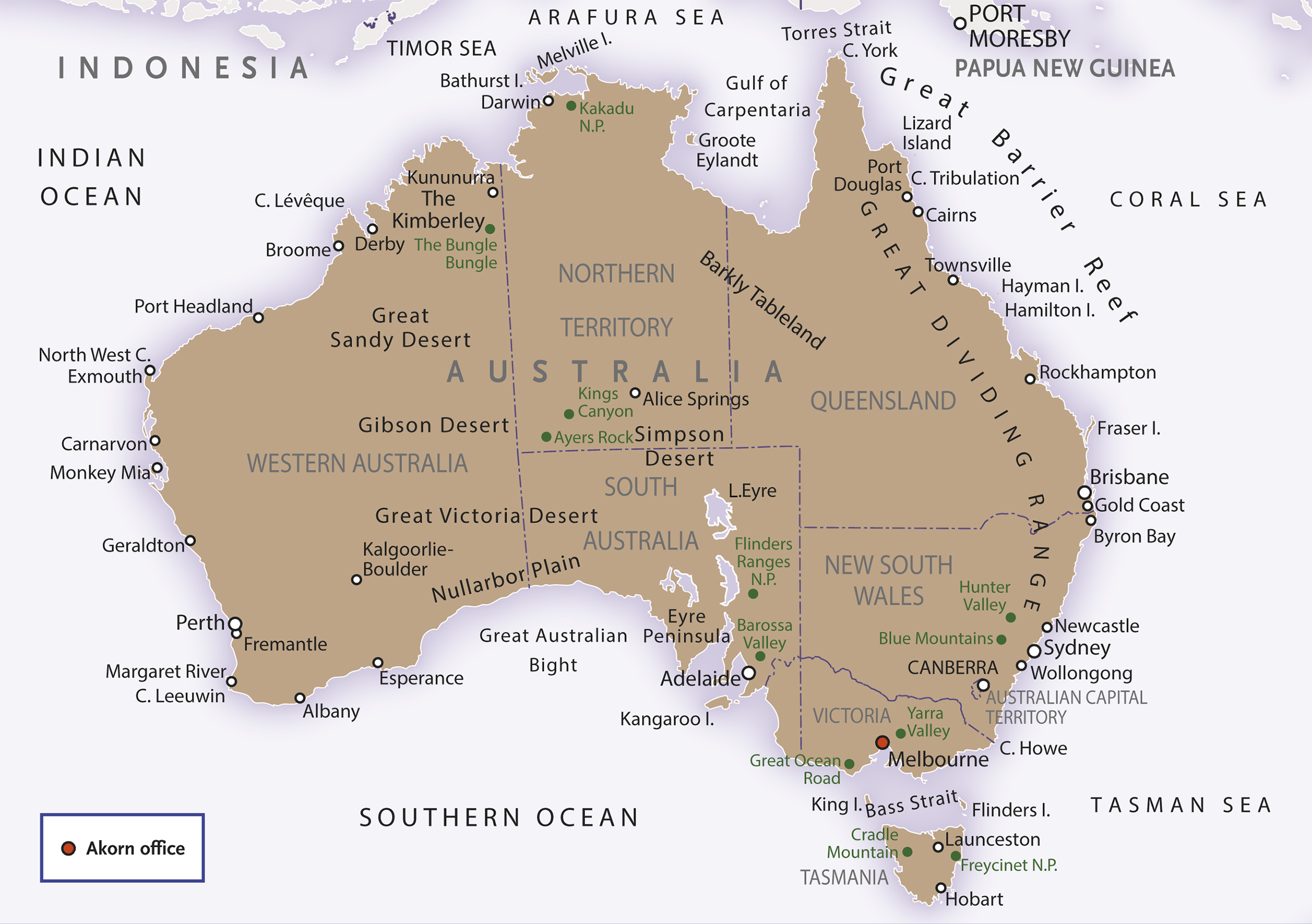 Special Offers in Australia