A country of astounding allure and noble tradition, Vietnam offers a genuine bounty of cultural delights combined with spectacular natural scenery. Wrapped around the eastern edge of Southeast Asia, Vietnam's diverse geography provides myriad options for lovers of the great outdoors. From the Red River Delta in the north to the Mekong Delta in the south, Vietnam is blessed with a 3,000km stretch of coastline that features idyllic beaches, verdant forests and mountainous peaks in between. 
A nation that's evolved considerably since its unification, Vietnam wears its history on its sleeve with insightful museums and monuments dedicated to the War of Independence prominent in major cities. Outside the cities you'll see a way of life that has remained largely unchanged for centuries. Visit vibrant hill tribe villages which populate the lush green plains that surround spectacular mountain ranges for an unforgettable cultural immersion.  
Drift between the dramatic limestone karsts of Halong Bay or peddle your way along rural trails to experience rarely seen regions. Relax on the undersized plastic stools laid out along the streets of Ho Chi Minh with a fresh glass of bia hoi, or soak up the aura of historic Hoi An on a guided walking tour.  
Our DMC offices in Ho Chi Minh City, Hanoi and Danang can assist with travel arrangements and plans to ensure an enriching experience in Vietnam.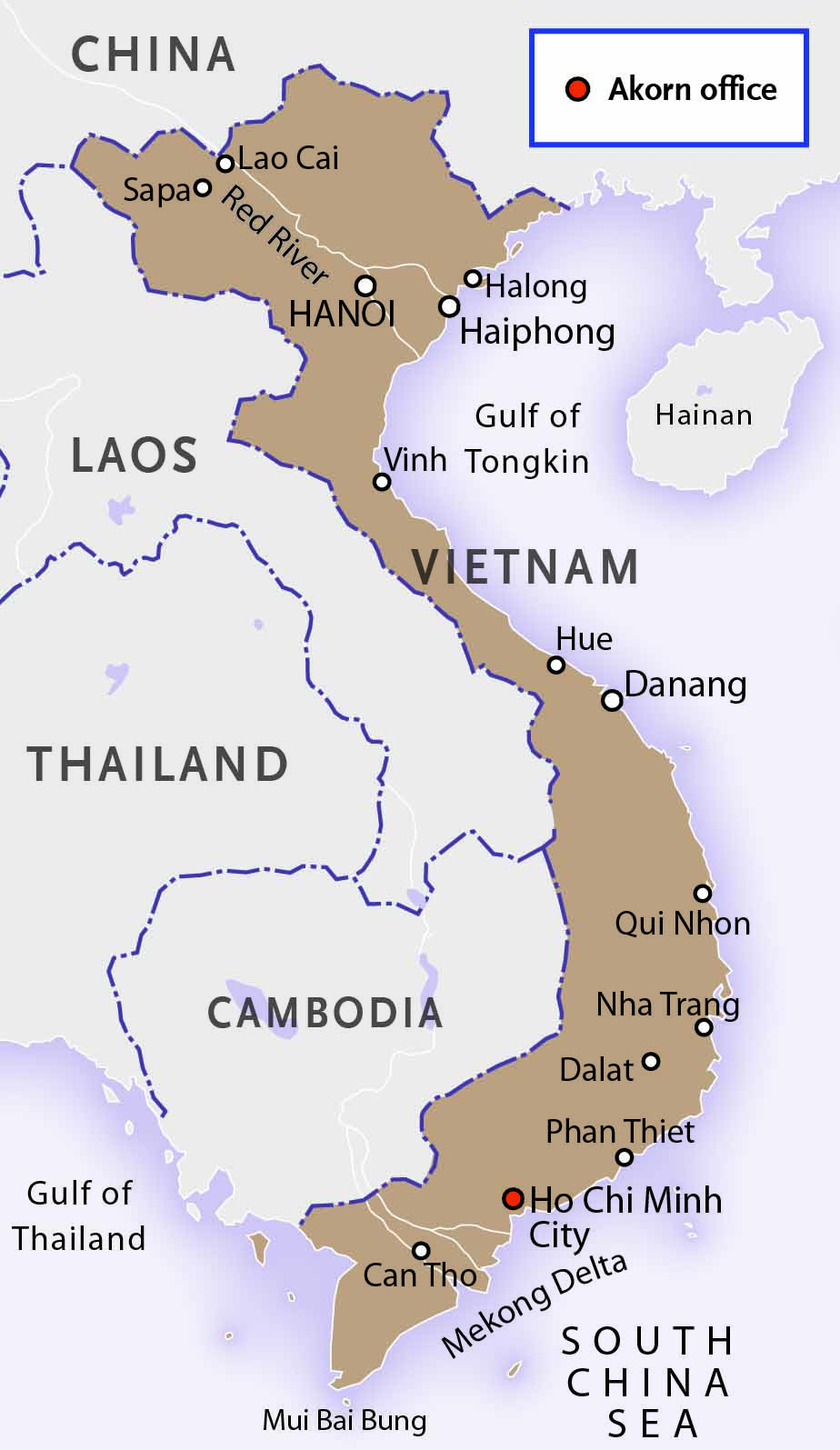 Special Offers in Vietnam