Namibia
Namibia, officially the Republic of Namibia, is a country in Southern Africa whose western border is the Atlantic Ocean. It shares land borders with Angola and Zambia to the north, Botswana to the east and South Africa to the south and east.
For many travelers Namibia does not rank highly on the bucket list. This is both brilliant and a travesty at the same time; brilliant because it still feels so remote, untouched and vast – you'll often be the only souls watching over a herd of desert-adapted elephants – and yet a travesty because Namibia is so extraordinary as to leave visitors dumbfounded.
Don't go to Namibia expecting animals at every corner, or endless herds. Namibia is all about the desert landscape – ever changing, and evermore otherworldly. It is home to wildlife that have adapted to living in the harsh conditions of their desert environment: the handsome oryx, the largest number of free-roaming desert-adapted black rhino, and the adorable bat-eared fox. Perhaps the most adapted of all, however, is its people: the ochre-red hair of the Himba, the clicking speech of the Damara, the fascinating San Bushmen of the Kalahari, and the German descendants of Swakopmund.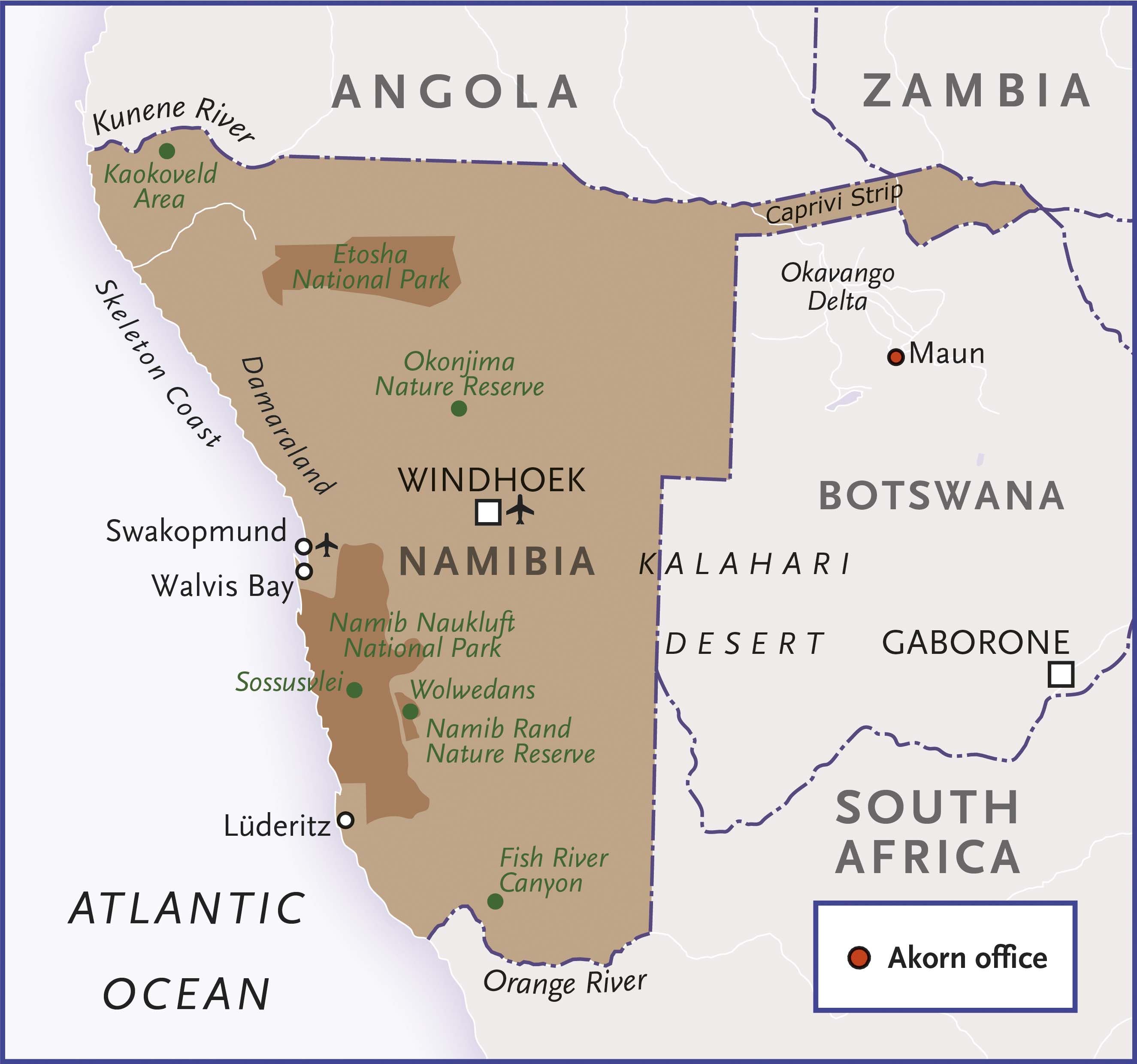 Special Offers in Namibia