Morocco: Medinas, Mountains and Monuments
Morocco is a country where African, Arab and European cultures are entwined. Located at the mouth of the Mediterranean Sea, Morocco is the closest point of contact to Europe for Africa as a continent. Morocco is a land of tolerance, a blend of cultures and religions, a country known for its amazing hospitality. The fascinating mixture of history, art, food, music and architecture makes Morocco an unforgettable destination.
The ever enchanting labyrinths of bazaars and souks in the old medinas, the incredible historical monuments, the friendly people, the vast and stunning snow-capped Atlas Mountains, the never ending warm and windy Atlantic ocean coastline, and the impressive Sahara Desert famous as a location for many Hollywood movies, are just some of the country's natural and cultural beauties that never fail to leave a lasting impression.
Whether staying at one of our selected hotels, exclusive riads or even our very own mobile desert camps located in the middle of the Sahara Desert, visitors can expect to be treated like royalty by our highly trained and friendly local guides. We ensure that our itineraries highlight the most historically and culturally significant aspects of the region's heritage – its ancient monuments, decadent palaces and glorious mosques, as well as taking in the country's many areas of outstanding beauty. Our aim is to create personalised itineraries that fuse the traditional with the contemporary.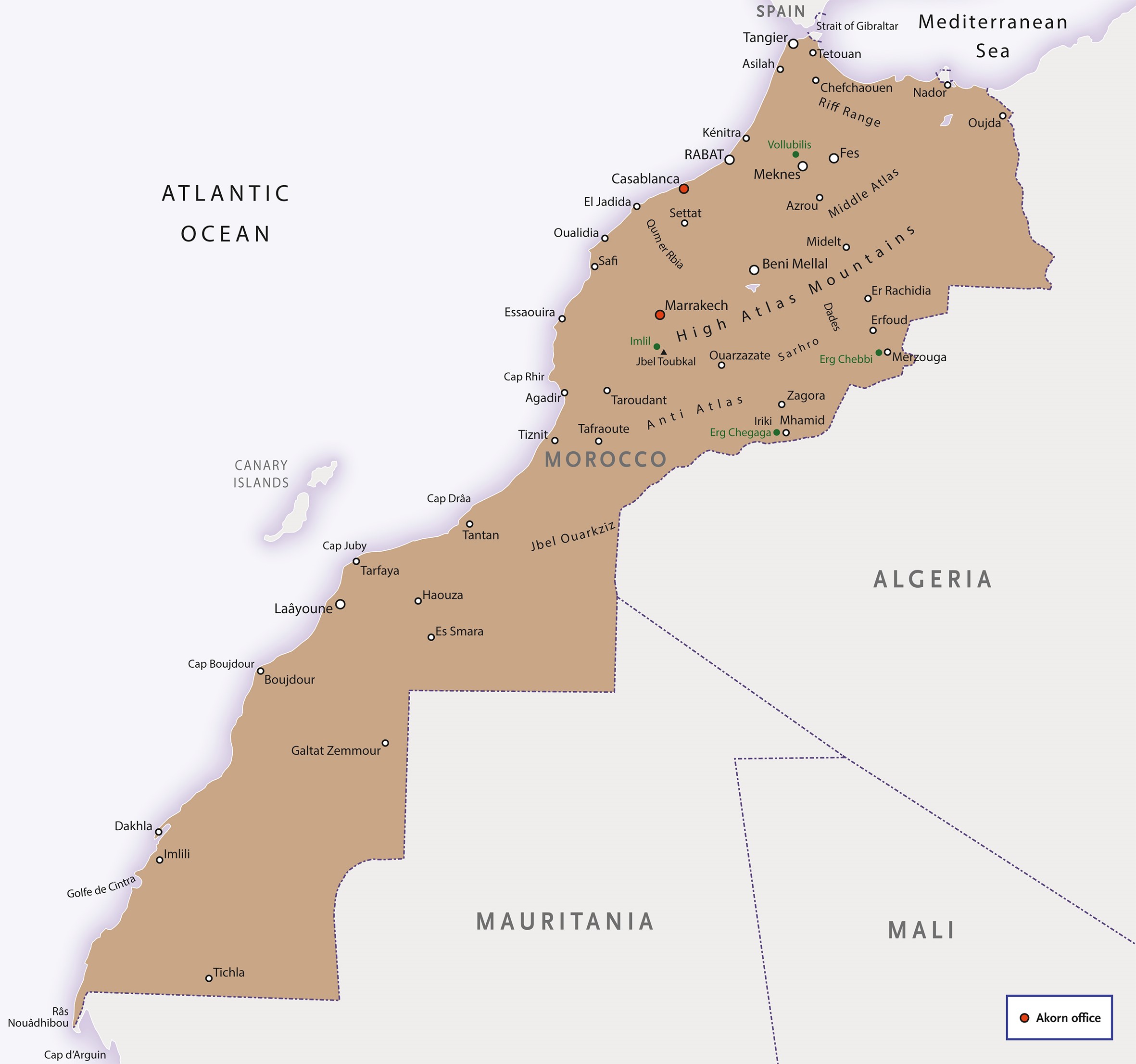 Special Offers in Morocco