Cookies on the Akorn Destination Management website
We use cookies to help you get the most from our site. If you continue without changing your settings, we'll assume that you're happy to receive all cookies on our site. However, you can change your
cookie settings
at any time.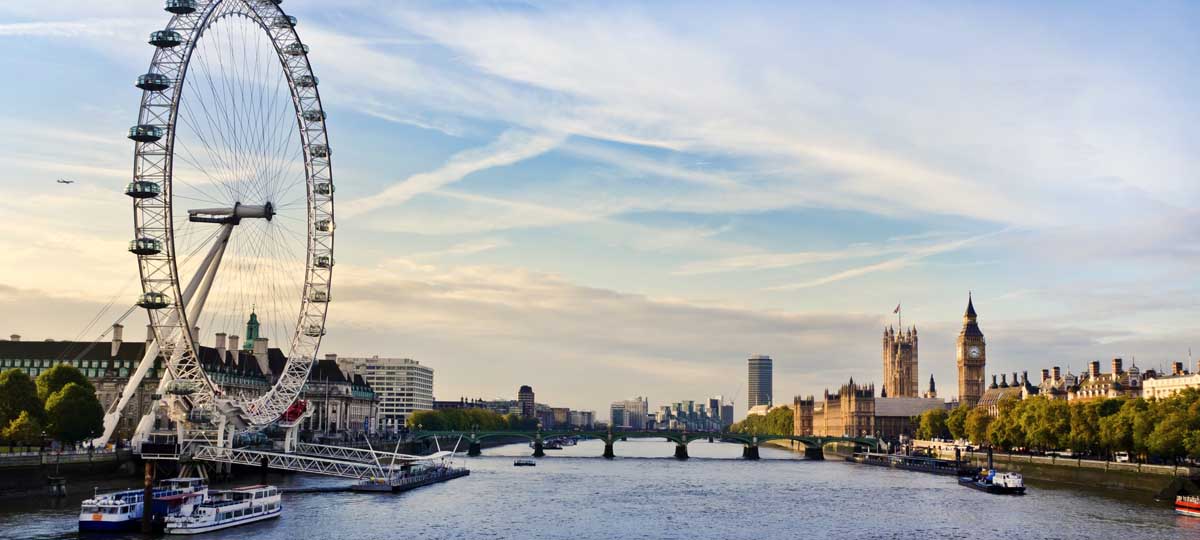 Latest News from Akorn UK & Ireland

Book Your Journey with Confidence for Travel Through December 31, 2022
With Akorn's new, more flexible booking policy you can plan your future travel with complete peace of mind. Book by April 30 for travel through December 31, 2022 and you may change or cancel up to 15 days prior to departure in the event of a COVID-19-related reason — whether at home or in your travel destination — and receive a credit toward future travel.
Contact Akorn UK & Ireland on uk-ireland@akorndmc.com
Terms and Conditions: For new bookings for travel through December 31, 2022 made through Akorn UK & Ireland between February 17 and April 30, 2021, guests may change or cancel the booking up to 15 days prior to departure in the event of a COVID-19-related reason at home or in their travel destination. For Tailor Made bookings, some exclusions and penalties may apply, which will be advised in writing prior to confirmation. All monies applied to a new booking are non-transferable and non-refundable. Guests who cancel without rebooking will receive a credit toward future travel valid through December 31, 2022; credit is non-transferable and non-refundable. Applicable price of new journey applies. Guest is responsible for non-refundable air fees, insurance and other related costs. All other standard terms and conditions apply to the booking. Special terms are subject to change and can be withdrawn at any time.
COVID-19-related reasons include:
The government in the guest's country of residence issues a Do Not Travel advisory due to COVID-19 for the destination the guest is travelling to.
The government in the guest's country of residence restricts all but essential travel.
The destination the guest is travelling to has entry restrictions in place that prohibit the guest from travelling, such as closed borders or extended quarantine requirements
International flights are cancelled without alternative routing available for guest to use to reach the destination(s) in the itinerary
Special Terms: COVID-19 and Multi-Country Itineraries
For multi-country itineraries, the ability to change or postpone only applies to destination(s) that qualify due to COVID-19 related reasons. We will make our best efforts to work with suppliers to minimize penalties in non-impacted destinations by rerouting or postponing your journey.

Latest Updates on Travel Restrictions
We have put together the following country-by-country guide (CLICK HERE) on the latest situation on the ground in Europe, as it re-emerges from enforced lockdown and international travel gets back underway. Here you will find a detailed and more up-to-date understanding of what travel currently means, points that should be taken into consideration, measures and restrictions still in place, and safety precautions to protect travellers.
If you have more specific enquiries about the latest situation, please do not hesitate to get in touch with us. We endeavour to keep this guide accurate and regularly updated, but the frequently changing nature of the situation across a large number of countries, each with different rules and advice, means that we cannot always guarantee this information is the most up-to-date. Please refer to the dates indicated under 'last updated' on each country tab (guide as a whole has been updated on FEBRUARY 26).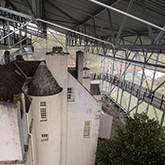 Glasgow's Hill House reopens inside a box!
Scotland's most revolutionary architectural designer in Victorian times, Charles Rennie Mackintosh has had arguably more individual influence than anyone on modern Glasgow's architecture. At the height of his career, he constructed the Hill House, considered his domestic masterpiece, in the Helensburgh area of the city, designing and creating every aspect from the building down to the furniture. However, a century of the harsh weather conditions threatened the long-term survival of the building and an extensive £4.5m emergency renovation plan began in 2015. The result today is a unique and spectacular semi-transparent, steel frame that ensures the property's permanent future and protects its irreplaceable condition. The Hill House Box features a number of walkways that now allow visitors not only to experience the house interior, but also to witness the design from upper exterior levels and above the roof. Opened to the public for the first time this summer on the 151st anniversary of Mackintosh's birthday, this fascinating reinvention is beguiling visitors to Scotland's second city.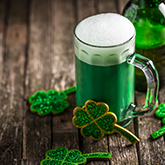 A Green Machine
Christmas and Easter might be celebrated across the continent, but if there is one date in the calendar that the Irish can call their own, March 17 is it. Named after the patron saint of their country, the annual holiday of St Patrick's Day is an opportunity to laud all things Irish, and the celebrations continue well into the night all over the country, and, indeed, across the UK – the Cheltenham Festival, jewel in the crown of European horse-racing, overlaps with the holiday and effectively sees a section of the English Cotswolds become an Irish enclave each year, with thousands of racing fans making the short trip across the waters. Iconic monuments are lit up in green, the national colour, and even some of the 13 million pints of Guinness that are consumed on the day take on the same shade. Dublin is still regarded as the party capital of the island, but, not far behind, Galway may be the best place to celebrate as it continues to cement its reputation as a young and lively hub of activity and has been named European Capital of Culture for 2020.

Rembrandt's masterpieces on display in Edinburgh
Widely considered as one of the most distinguished visual artists in history, Rembrandt has left audiences spellbound for centuries. This October, visitors to Edinburgh will have the chance to see some of his finest works on exhibition at the Scottish National Gallery, including internationally famous paintings, such as Belshazzar's Feast, Girl at the Window and The Mill (pictured). Art lovers can admire not only these masterpieces, but also those of the artist that the Dutch genius inspired, such as William Hogarth and Jacob Epstein.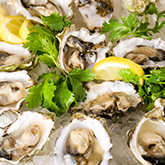 Galway Oyster Festival set to kick off
Head to Ireland's west coast this autumn to find the freshest flavours from the Atlantic. From September 28 to 30 visitors will descend from near and far on the coastal city for the 64th edition of the Galway Oyster Festival, the longest running of its kind in the world. The most competitive get involved in the oyster shucking championships, but the majority of visitors join in the revelry of family activities, live music and cooking demonstrations. Not to forget the best bit of course - sampling the succulent seafood and washing it down with champagne or stout!

Bristol welcomes the 2016 International Balloon Fiesta
From the 11th –14th August, Bristol welcomes the 38th International Balloon Fiesta, Europe's largest annual meeting of hot air balloons. Taking place at Ashton Court in Bristol, the event showcases 150 Hot Air Balloons from all over the globe take to the skies. As well as a balloon filled sky, the fiesta also offers trade stands, fairground rides, entertainment and a grand firework finale across the 4 days. One of the best ways to see the action from above, book yourself a Hot Air Balloon or Helicopter ride to get the best views.

Ireland Welcomes First Luxury Belmond Train
On August 9th 2016 Ireland's first luxury sleeper train, the Belmond Grand Hiberian will roll out of Dublin for its first journey. The Grand Hiberian will offer 2, 4 and 6 night journeys throughout the Republic of Ireland and Northern Ireland, visiting many of the highlights including iconic castles and renowned whiskey distilleries.

Opening of the New Tate Modern
On June 17th 2016 the new Tate Modern in London's Southbank will be unveiled. Standing at an impressive 10 stories high, the new building will provide 60% more exhibition space to the existing gallery, originally designed by renowned Swiss architects Herzog and de Meuron in 2000. As well as providing additional space, the new building also has a viewing level on the top floor providing an excellent vantage point for views across the city, a restaurant and three new floors of galleries.

300th Anniversary of Capability Brown
2016 marks the 300th anniversary of the birth of the famous landscape gardener Lancelot Brown (nicknamed 'Capability' as he often proclaimed that his clients' grounds had "great capabilities"). To this day large country estates across England have been defined by his vision and talent - Blenheim Palace, Chatsworth House, Warwick Castle and Hampton Court Palace.Take a tour of some of England's most beautiful gardens with our ' English Gardens and the Chelsea Flower Show' tour, which includes a visit to one of Capabilities famous works of art - Blenheim Palace. Blenheim Palace will also be holding a talk 'Capability Brown: Visionary or Vandal' throughout 2016, which will critique some of Capability's more radical ideas.

150th anniversary of the birth of Beatrix Potter
English author Helen Beatrix Potter was born in London in 1866 and wrote her first and arguably most famous story The Tale of Peter Rabbit while she was in her thirties. Potter often holidayed in the Lake District and following the success of her first book she used the proceeds to relocate to Yorkshire. It was there that she took inspiration from the stunning lakes, countryside and wildlife to continue with her passion for writing, publishing a further 30 books. In recognition of this national treasure The Royal Mint has designed a series of Beatrix Potter official UK 50p coins. On the authors death in 1943, Potter left property to the National Trust and the anniversary celebrations will be marked with exhibitions, openings and talks in many of Yorkshire's National Trust sites.

100th anniversary of birth of Roald Dahl
The huge success of Charlie and the Chocolate Factory, Matilda, James and the Giant Peach, The Witches and The BFG to name just a few, shot Roald Dahl to fame in recent decades. 2016 celebrates all things Dahl with dedicated exhibitions and events spanning the country, even the launch of a rose named after the talented author. Why not take a visit to The Roald Dahl Museum and Story Centre just half an hour outside London, perfect for the whole family. This summer also sees the launch of Steven Spielbergs' adaptation of The BFG hitting our screens.
---
© Abercrombie & Kent Ltd. All rights reserved
Translate this page
* Translation cannot be guaranteed. For more information in your language please contact us.