Cookies on the Akorn Destination Management website
We use cookies to help you get the most from our site. If you continue without changing your settings, we'll assume that you're happy to receive all cookies on our site. However, you can change your
cookie settings
at any time.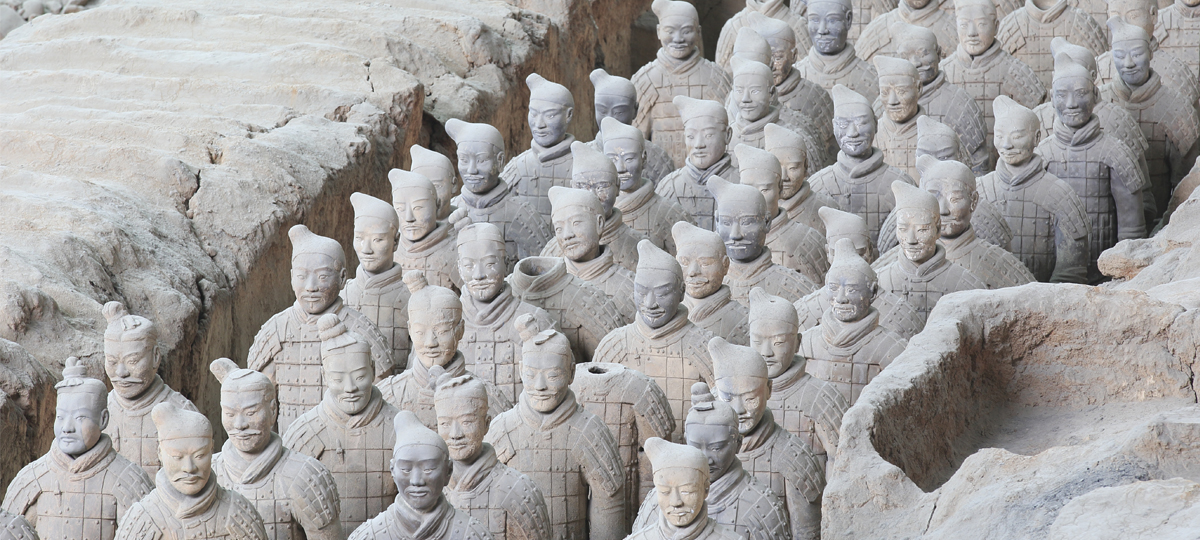 Latest News from Akorn China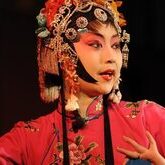 Book Your Journey with Confidence for Travel Through 2021
Akorn is providing new, more flexible booking policies in order for you to plan your future travel with complete peace of mind. For new bookings made for travel this year and in 2021 by December 31, 2020, you may now change or cancel up to 30 days prior to departure in the event of a COVID-19-related reason — whether at home or in your travel destination — and receive a credit toward future travel.
Terms and Conditions: For new bookings for 2020–21 travel made through Akorn Hong Kong between June 1 and December 31, 2020, guests may change or cancel the booking up to 30 days prior to departure in the event of a COVID-19-related reason at home or in their travel destination. For Tailor Made bookings, some exclusions and penalties may apply, which will be advised in writing prior to confirmation.. Guests who cancel without rebooking will receive a credit toward future travel valid through December 31, 2022; credit is non-transferable and non-refundable. Applicable price of new journey applies. Guest is responsible for non-refundable air fees, insurance and other related costs. All other standard terms and conditions apply to the booking. Special terms are subject to change and can be withdrawn at any time.
COVID-19-related reasons include:
In the case of US client,  the U.S. Department of State issues a Level 4: Do Not Travel Global Health Advisory, or the government in the guest's country of residence restricts all but essential travel
In the case of U.S Clients, the U.S. Department of State issues a Level 4: Do Not Travel due to COVID-19 for the destination the guest is travelling to, or the government in the guest's country of residence issues a comparable advisory
The destination the guest is travelling to has entry restrictions in place that prohibit the guest from travelling, such as closed borders or extended quarantine requirements
International flights are cancelled without alternative routing available for guest to use to reach the destination(s) in the itinerary
Special Terms: COVID-19 and Multi-Country Itineraries
For multi-country itineraries, the ability to change or postpone only applies to destination(s) that qualify due to COVID-19 related reasons. We will make our best efforts to work with suppliers to minimize penalties in non-impacted destinations by rerouting or postponing your journey.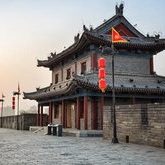 Xian New Speical Arrangments
Rubbing Making Experience at Beilin Museum
Beilin Museum was originally a Confucian Temple in 14th century, and today it houses an outstanding library of stone stele which span a period of over 1,000 years. Followed by a lesson conducted by the master, guests will untilize the ancient stone steles to make their own rubbings. Stone steles are inscribed with Chinese calligraphy writing, and the outcome will be put into envelopes and presented as a gift.
Countryside Experience at Huxian
Huxian County, located 40 kilometers southwest from the downtown Xi'an, is one of the rare destinations still preserving the peasant cultures. Followed by a traditional countryside welcome performance (characterized by gongs and drums and folk dance), the master will show guests around his village, demonstrate his artistic talent and share his life story during the Cultural Revolution.
Shaanxi Opera Experience
Guests may have already had an experience with the Peking Opera, but Shaanxi Opera will surely provide them another angle to view China's performance art. Characterized by "the loving suggestiveness of the genre", this stream of opera was once banned from "being performed in the Capital" during the Qing Dynasty. However, it was widely spread in other regions; and later inspired Tan Dun's modern opera "First Emperor". Guests will have the privilege to visit the private studio of the Shaanxi Opera Master. Followed by a lecture, guests will wear the colourful makeup and dress as an opera singer. Practice a few movements with the master and become a Opera Star for a moment!

Fodor Highlights The Silk Road on its Go List
The Fodor Go List highlights China's remarkable "Silk Road" as one of its recommended tours this year.
Following in the footsteps of Marco Polo, the journey travels the ancient caravan routes where goods were exchanged and civilizations met in centuries past.  Travellers can marvel at the stunning Terracotta Warriors, explore the Gobi Desert on a camel safari, view the exquisite Buddhist murals and statues in the Mogao Grottoes near Dunhuang, learn about China's 5,000 year old mummies in Urumqi, delight at the horsemanship of Kazakh nomads, and experience the breath-taking mountain scenery along the Karakorum Highway which literally crosses, "the Roof of the World".

Victoria Harbour - A View from the Top of the HK Observation Wheel
Newly christened along Hong Kong's world famous waterfront is the latest craze in world tourism; the Observation Wheel. With 42 air-conditioned capsules (each holding 8-10 passengers) and standing at 60 metres high, this new attraction affords visitors a fun alternative to touring.  Take in the panorama of Hong Kong today, from the glittering office and retail towers to the traditional market areas.

Rosewood Hotel, Beijing now open
Rosewood Hotels recently added the newest jewel in their international hotel crown with the 2014 opening of their Beijing property.  Setting a new standard in luxury accommodation in Beijing the hotel features beautiful  amenities, sophisticated suites that meld urban and residential design, state of the art facilities, and exquisite Asian and international dining outlets.  The Rosewood Beijing is a striking realization of what is best in today's hotels.
---
© Abercrombie & Kent Ltd. All rights reserved
Translate this page
* Translation cannot be guaranteed. For more information in your language please contact us.