Cookies on the Akorn Destination Management website
We use cookies to help you get the most from our site. If you continue without changing your settings, we'll assume that you're happy to receive all cookies on our site. However, you can change your
cookie settings
at any time.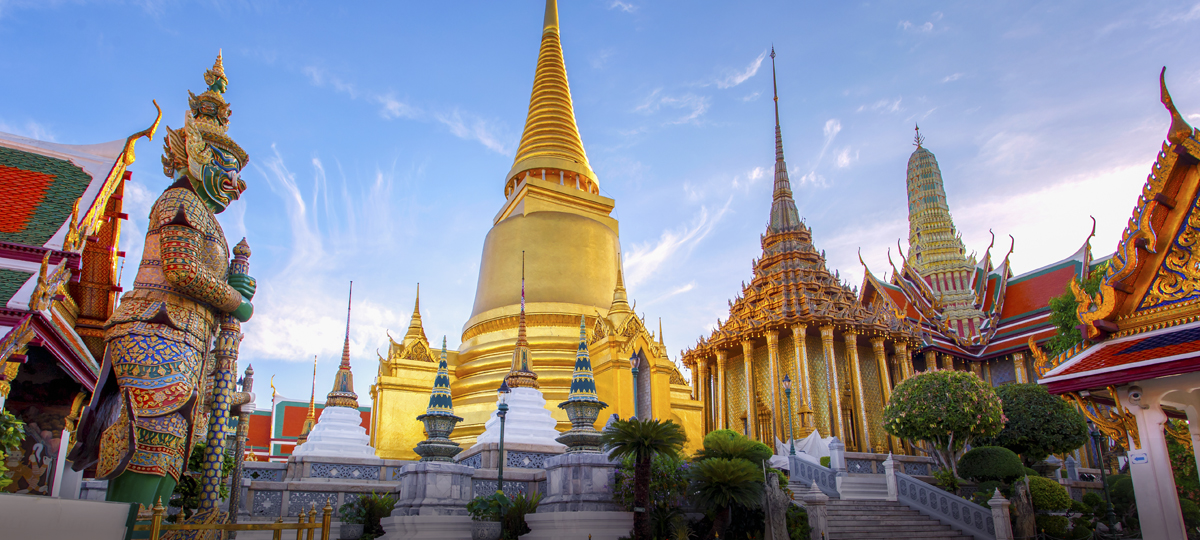 Latest News from Akorn Thailand

Book Your Journey with Confidence for Travel Through December 31, 2022
With Akorn's flexible booking policy, you can plan your future travel with complete peace of mind. Book now for travel through December 31, 2022, and you may change or cancel up to 30 days prior to departure in the event of a COVID-19-related reason — whether at home or in your travel destination — and receive a credit toward future travel.
Contact Akorn Thailand on thailand@akorndmc.com
Terms and Conditions: For new bookings made with Akorn Thailand beginning January 1, 2022 for travel through December 31, 2022, guests may change or cancel the booking up to 30 days prior to departure in the event of a COVID-19-related reason at home or in their travel destination. For Tailor Made bookings, some exclusions and penalties may apply, which will be advised in writing prior to confirmation. All monies applied to a new booking are non-transferable and non-refundable. Guests who cancel without rebooking will receive a credit toward future travel valid through December 31, 2022; credit is non-transferable and non-refundable. Applicable price of new journey applies. Guest is responsible for non-refundable air fees, insurance and other related costs. All other standard terms and conditions apply to the booking. Special terms are subject to change and can be withdrawn at any time.
COVID-19-related reasons include:
The government in the guest's country of residence issues a Do Not Travel advisory due to COVID-19 for the destination the guest is travelling to.
The government in the guest's country of residence restricts all but essential travel.
The destination the guest is travelling to has entry restrictions in place that prohibit the guest from travelling, such as closed borders or extended quarantine requirements.
International flights are cancelled without alternative routing available for guest to use to reach the destination(s) in the itinerary.
Special Terms: COVID-19 and Multi-Country Itineraries:
For multi-country itineraries, the ability to change or postpone only applies to destination(s) that qualify due to COVID-19 related reasons. We will make our best efforts to work with suppliers to minimize penalties in non-impacted destinations by rerouting or postponing your journey.

Akorn Southeast Asia Supports ChildSafe
Akorn Southeast Asia is now a proud partner of the Friends International ChildSafe Movement. Belinda Shillcock, Regional Managing Director for Akorn Southeast Asia, recently signed a collaboration agreement in support of the movement which aims to protect the rights of children around the world and addresses key issues such as underage labor, child abuse and exploitation.
At Akorn, we believe that children from any background deserve an opportunity to learn and grow and should be protected from harmful or exploitative situations and we are committed to ensuring that our operations do not place any child at risk in any way.
By following and promoting the Seven Tips for Travelers outlined by the ChildSafe Movement, we hope to improve awareness and understanding among travelers and empower our teams as well as our guests to act appropriately. The seven tips in a nutshell:
Children living or studying in schools, orphanages or slums are not tourist attractions and should not be exposed to tourist visits
Despite good intentions, volunteering with children is a job for local experts, not for travelers who are just passing through
Do not give money, food or gifts to begging children as this encourages them to continue begging, which prevents them from going to school and locks them into a cycle of poverty.
When you see a child in need, the best thing to do is to contact local professionals. Trying to help personally may place you and the child at greater risk.
Report incidents of child sex tourism to a local authority.
Report incidents of underage labor to a local authority.
Ensure you are a ChildSafe traveler and use ChildSafe-certified businesses when planning your holiday.
To find out more about the ChildSafe Movement and the seven steps for travelers, please visit the ChildSafe website or contact our AKP Philanthropy Coordinator, Emily.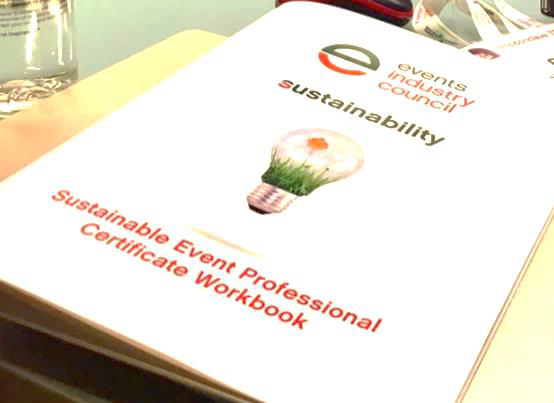 Akorn is the leading DMC for Sustainable Events in Thailand
Akorn is one of the few companies officially certified to deliver sustainable events in Thailand.
Our Regional MICE Manager, Jo Aigner recently attended the Sustainable Event Professional Certificate course organized by the Events Industry Council and Thailand Convention and Exhibition Bureau (TCEB).
Through this certification Akorn shows its commitment to reducing the impact of events on the environment. Any event can be made more sustainable simply by reducing consumption of resources such as energy and water, improving accessibility and selecting the right suppliers in all areas, from food and beverage, venues and accommodation to audio visual, transportation, materials resource management, marketing and exhibitions.
Sustainable events are not only good business practice, they can also help local communities to thrive through effective community service projects.
For more information about how we can help you create a sustainable event, please contact Jo at jaigner@akorndmc.com
Thailand's First Michelin Guide is Launched
The first ever Michelin Guide Thailand was launched this week at a gala event celebrating the 98 Bangkok restaurants listed in the guide. Of those, 17 have received Michelin stars.
Many familiar names made the list including Gaggan, Le Normandie and Mezzaluna which have two stars each.
The Michelin inspectors visited several restaurants across the city anonymously and judged them based on quality of their ingredients, cooking techniques, chef's personality, value for money and consistency.
Each of the restaurants in the guide are worth visiting. However, one notable mention is Jay Fai, the only Bangkok street food restaurant with a Michelin star to its name. Located in an old part of town, the humble shop-house restaurant delivers a range of hearty local dishes, served fresh and made to order.
Be sure to stop by here or try another of Thailand's Michelin Guide restaurants on your next visit to Bangkok.
For more information about Michelin Guide Thailand, please visit https://guide.michelin.com/th/en/bangkok/restaurants
LiveShareTravel Visit Chiang Mai Mushroom Farm
Travel bloggers Sarah and Terry from LiveShareTravel recently visited the Chiang Mai Mushroom Farm to participate in a cooking contest as part of a campaign sponsored by the Tourism Authority of Thailand.
The Chiang Mai Mushroom Farm is an Abercrombie & Kent Philanthropy (AKP) project helping single mothers and pregnant women towards a life of independence and self-sufficiency, providing a sustainable source of income as well as food security and work skills training.
Sarah and Terry competed in creating their best Thai dish using mushrooms and vegetables picked from straight from the farm. Sarah created a delicious "Tom Yum", a typical Thai spicy soup, while Terry made a tasty dish of stir-fried mushrooms. The two creations were served to the women and children living at the property who voted on the winning dish.
Although both contestants produced a fabulous entry with their own unique twists, it was Sarah's delicious broth that came out on top. Congratulations to both contestants for their participation and helping to create a fun and enjoyable day at the home.
If you are interested in following Sarah and Terry's journey, you can find them on Twitter at #DiscoverThailand or Facebook at www.facebook.com/LiveShareTravel.
A visit to the Chiang Mai Mushroom House can be easily combined with any journey to Chiang Mai.  Please feel free to contact our sales team for more information at thailand@akorndmc.com or learn more about the Chiang Mai Mushroom House and other AKP projects at akphilanthropy.org.
Akorn Thailand Makes the Switch to Non-Plastic Bottles
We are proud to announce that Akorn Thailand has recently signed an agreement with Avitez, becoming the first DMC in the country to offer the locally-sourced, non-plastic and environmentally friendly bottled drinking water.
Avitez water is sourced from a natural flowing source high in the remote mountains of Kanchanaburi, a province in the west of Thailand. The true benefit of Avitez, however, is its bottle, which is made from a non-plastic and 100% plant-based material.
Production of Avitez bottles claims to use up to 60% less greenhouse gases than oil-derived bottles and as they are made entirely of plant materials, the bottles maintain the purity of the water as there are no harmful oils or chemicals contained within the packaging.
Switching to these new bottles is part of Akorn Thailand's ongoing commitment to the environment, another step in our efforts to minimize our carbon footprint.  
Look out for this natural and environmentally friendly drinking water on your next Bangkok excursion with Akorn Thailand. Avitez water will be provided as complimentary to all guests traveling with Akorn in Bangkok.
For more information about this or any other news in Thailand, please contact us at: thailand@akorndmc.com 
---
© Abercrombie & Kent Ltd. All rights reserved
Translate this page
* Translation cannot be guaranteed. For more information in your language please contact us.