Cookies on the Akorn Destination Management website
We use cookies to help you get the most from our site. If you continue without changing your settings, we'll assume that you're happy to receive all cookies on our site. However, you can change your
cookie settings
at any time.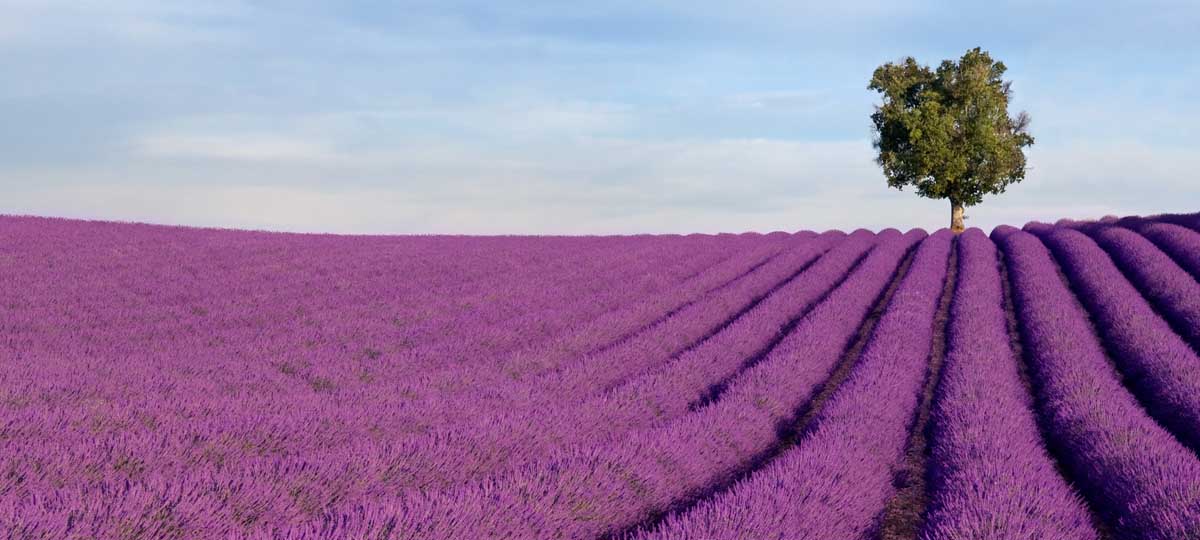 Latest News from Akorn Rest of Europe

Book Your Journey with Confidence for Travel Through December 31, 2022
With Akorn's new, more flexible booking policy you can plan your future travel with complete peace of mind. Book by April 30 for travel through December 31, 2022 and you may change or cancel up to 15 days prior to departure in the event of a COVID-19-related reason — whether at home or in your travel destination — and receive a credit toward future travel.
Contact Akorn Europe on europe@akorndmc.com
Terms and Conditions: For new bookings for travel through December 31, 2022 made through Akorn Europe between February 17 and April 30, 2021, guests may change or cancel the booking up to 15 days prior to departure in the event of a COVID-19-related reason at home or in their travel destination. For Tailor Made bookings, some exclusions and penalties may apply, which will be advised in writing prior to confirmation. All monies applied to a new booking are non-transferable and non-refundable. Guests who cancel without rebooking will receive a credit toward future travel valid through December 31, 2022; credit is non-transferable and non-refundable. Applicable price of new journey applies. Guest is responsible for non-refundable air fees, insurance and other related costs. All other standard terms and conditions apply to the booking. Special terms are subject to change and can be withdrawn at any time.
COVID-19-related reasons include:
The government in the guest's country of residence issues a Do Not Travel advisory due to COVID-19 for the destination the guest is travelling to.
The government in the guest's country of residence restricts all but essential travel.
The destination the guest is travelling to has entry restrictions in place that prohibit the guest from travelling, such as closed borders or extended quarantine requirements
International flights are cancelled without alternative routing available for guest to use to reach the destination(s) in the itinerary
Special Terms: COVID-19 and Multi-Country Itineraries
For multi-country itineraries, the ability to change or postpone only applies to destination(s) that qualify due to COVID-19 related reasons. We will make our best efforts to work with suppliers to minimize penalties in non-impacted destinations by rerouting or postponing your journey.

Latest Updates on Travel Restrictions
We have put together the following country-by-country guide (CLICK HERE) on the latest situation on the ground in Europe, as it re-emerges from enforced lockdown and international travel gets back underway. Here you will find a detailed and more up-to-date understanding of what travel currently means, points that should be taken into consideration, measures and restrictions still in place, and safety precautions to protect travellers.
If you have more specific enquiries about the latest situation, please do not hesitate to get in touch with us. We endeavour to keep this guide accurate and regularly updated, but the frequently changing nature of the situation across a large number of countries, each with different rules and advice, means that we cannot always guarantee this information is the most up-to-date. Please refer to the dates indicated under 'last updated' on each country tab (guide as a whole has been updated on FEBRUARY 26).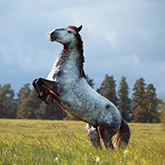 King Kladrubers add to royal status
Over 440 years ago Czech equine experts began breeding horses specifically for the purpose of pulling the coaches of monarchs. The site that emerged at Kladruby nad Labem has since become a breeding ground and training site for the Kladruber breed, which is still used by European royalty today. Though there are only four royal stables left in Europe, Kladruby nad Labem supports half of them, in Sweden and Denmark. Earlier this month, UNESCO recognised its major cultural by adding it to is World Heritage List, and visitors to the Central European site today can witness the studs of the majestic greys and blacks with a guided tour of the stables, coach room and chateau, as well as enjoy the possibility of a coach ride.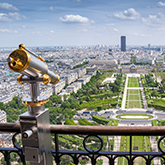 Dining beneath the (Michelin) stars
Perched 125m high on the top floor of the Eiffel Tower, the renowned Jules Verne restaurant offers diners surely the finest views of Paris imaginable. Run by Alain Ducasse, the most-starred chef in the world, until last summer, the Eiffel Tower's operating company has since decided to award the lease to different caterers and their new era will begin with much fanfare at the end of May (reservations are already open). Chef Frédéric Anton of the triple-starred Pré Catalan is responsible for the revamped fine dining menus at lunch and dinner, with a breakfast menu set to commence from September. Meanwhile, the first-floor brasserie concept has been developed by chef Thierry Marx, owner of the two-Michelin-star Sur Mesure restaurant at Paris' Mandarin Oriental, and is due to open next February, with more options for diners on lower budgets.

Prague's Astronomical Clock back in business
Visitors to the Czech capital since April 2017 may have been disappointed to miss out on seeing one of the city's most famous landmarks, but the iconic Astronomical Clock can now be seen by the public again in its happy home at the Old Town Hall. Dating back to 1410, the medieval clock and its wooden figures of the twelve apostles attracted thousands of daily visitors, who gathered in the Old Town Square below to watch the apostles' hourly procession. However, some parts (including the original wooden figures) were heavily damaged or destroyed during WWII and the local authorities made the decision last year to temporarily remove the clock for some well-deserved restoration work. Happily, it has now revitalised itself during the year-long vacation and Prague's rejuvenated landmark has been put back on display this week to enjoy the appreciation of admirers once again!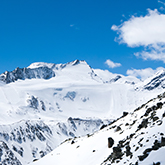 007 Elements Now Open!
From July, a brand new James Bond experience is open to the public from the top of Austria's Gaislachkogl Mountain in Sölden. This unique cinematic installation offers visitors a fascinating insight into the making of these legendary films, focusing on the most recent one, Spectre, which was shot right here up in the Tirolese Alps. Take the custom-built gondola up to the summit, 3000m high, for breath-taking views of the valleys below, and embark on an immersive experience that reveals the secrets behind iconic studio sets and characters

New Restaurant at The Four Seasons George V Hotel
The Four Seasons Hotel George V in Paris is delighted to open a new restaurant - Le George, complimenting its existing two restaurants. Le George has been designed by famous interior designer Pierre-Yves Rochon and is located in the hotels former Ballroom. In the spring the restaurant will over look L'Orangerie, soon to be unveiled. What's more, the team will be headed up by Chef Marco Garfagnini from Tuscany named Young Italian Chef of the year 2005

Geneva- 'Europe's Leading City Break'
Geneva in Switzerland has been awarded "Europe's Leading City Break Destination 2015" at the World Travel Awards. The Swiss city is ideally located on the banks of lake Geneva and close to the magnificent Alps and is Switzerland's most cosmopolitan city, filled with luxurious shopping areas and lavish restaurants

New Bar in Hotel de Rome
Stay at Hotel de Rome in the heart of Berlin and enjoy the culinary delights of its new bar and restaurant called La Banca.  La Banca has a contemporary relaxed atmosphere and offer the very best in Italian Cuisine

Festivities at Vaux le Vicomte
What better way to end 2014 than with a visit to Vaux Le Vicomte in France.  Enjoy the fairy-tale atmosphere, Christmas decorations, illuminations, log fires, shows for the whole family and a stunning festive carousel

Love Lock Bridge Collapse
The Pont des Arts footbridge over the river Seine in the heart of Paris also known as love lock bridge was recently closed due to a metal grill laden with padlocks collapsing on to the walkway. Padlocks have been bolted to the famous bridge in recent years symbolising couples enduring love, lovers typically throw the keys into the river

The Acropolis Museum Celebrates its 5th Birthday
Rated as one of the three best museums in the world, the Acropolis museum is celebrating its 5th Birthday.  With visitors averaging 3000 a day, this museum is not one to be missed.  The museum prides itself on new technologies which are finding their place in the galleries offering essential tools to aid the understanding of the exhibits

Channel Tunnel Turns 20
Happy Birthday to the Channel Tunnel , turning 20 this month! The 31.4 mile tunnel has revolutionized travel and communication between the UK and Europe in recent times. Running 131 ft under the seabed the tunnel is going from strength to strength
---
© Abercrombie & Kent Ltd. All rights reserved
Translate this page
* Translation cannot be guaranteed. For more information in your language please contact us.