Cookies on the Akorn Destination Management website
We use cookies to help you get the most from our site. If you continue without changing your settings, we'll assume that you're happy to receive all cookies on our site. However, you can change your
cookie settings
at any time.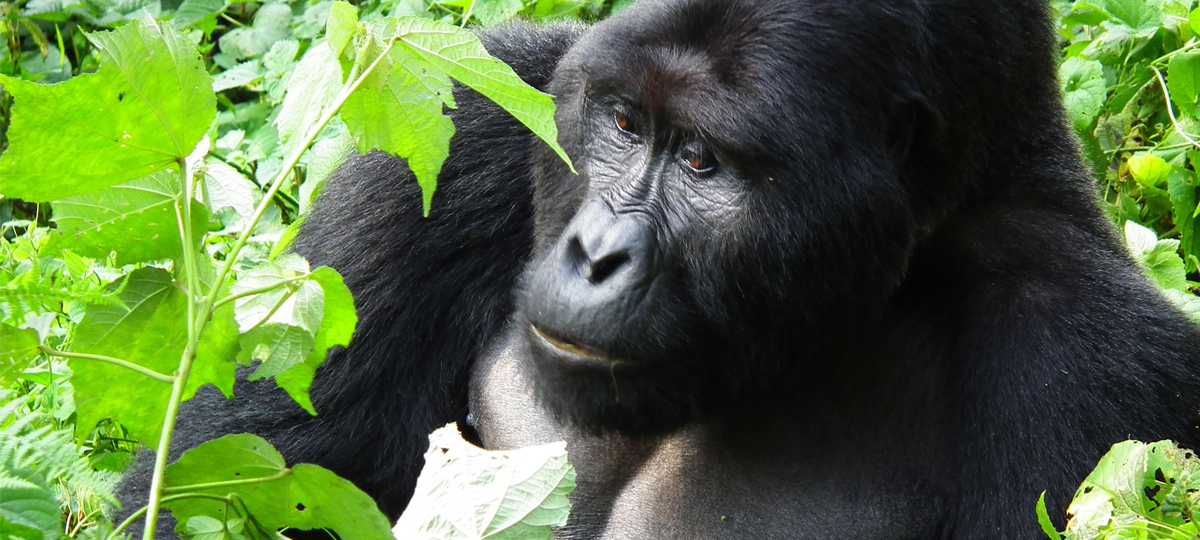 Latest News from Akorn Uganda

Book Your Journey with Confidence for Travel Through December 31, 2022
With Akorn's flexible booking policy, you can plan your future travel with complete peace of mind. Book now for travel through December 31, 2022, and you may change or cancel up to 30 days prior to departure in the event of a COVID-19-related reason — whether at home or in your travel destination — and receive a credit toward future travel.
Contact Akorn Uganda on uganda@akorndmc.com
Terms and Conditions: For new bookings made with Akorn Uganda beginning January 1, 2022 for travel through December 31, 2022, guests may change or cancel the booking up to 30 days prior to departure in the event of a COVID-19-related reason at home or in their travel destination. For Tailor Made bookings, some exclusions and penalties may apply, which will be advised in writing prior to confirmation. All monies applied to a new booking are non-transferable and non-refundable. Guests who cancel without rebooking will receive a credit toward future travel valid through December 31, 2022; credit is non-transferable and non-refundable. Applicable price of new journey applies. Guest is responsible for non-refundable air fees, insurance and other related costs. All other standard terms and conditions apply to the booking. Special terms are subject to change and can be withdrawn at any time.
COVID-19-related reasons include:
The government in the guest's country of residence issues a Do Not Travel advisory due to COVID-19 for the destination the guest is travelling to.
The government in the guest's country of residence restricts all but essential travel.
The destination the guest is travelling to has entry restrictions in place that prohibit the guest from travelling, such as closed borders or extended quarantine requirements.
International flights are cancelled without alternative routing available for guest to use to reach the destination(s) in the itinerary.
Special Terms: COVID-19 and Multi-Country Itineraries:
For multi-country itineraries, the ability to change or postpone only applies to destination(s) that qualify due to COVID-19 related reasons. We will make our best efforts to work with suppliers to minimize penalties in non-impacted destinations by rerouting or postponing your journey.

Special Offer on Chimpanzee and Gorilla Tracking Permits
The Uganda Wildlife Authority (UWA) has released a special offer on Gorilla Permits - USD 400 per person per track down from USD 700. Chimpanzee tracking permits have reduced to USD 150 down from USD 200. UWA has also reduced park entry fees by 50% for Lake Mburo, Queen Elizabeth , Kidepo Valley, Murchison Falls and Semuliki National Parks. The reduction on gorilla and chimp tracking permits will only apply to new purchases until 31st March 2021. 
These discounts couldn't have come at a better time as gorilla numbers in Uganda have been steadily increasing over the last year. On 4th January 2021, Nderema, a female adult belonging to the Nkuringo family, gave birth to a baby bringing the family size to 12. This is Nderema's second baby - her first was born in 2018 but sadly did not survive as Bwindi experienced some extreme weather in the first 15 days of its life. The Nkuringo family lives in the southern tip of the Bwindi Impenetrable Forest where Clouds Lodge is also located.
Contact us to book your clients this bucket list trip.

Lion Tracking in Queen Elizabeth National Park
Lion Tracking is a thrilling experience that involves tracking collared lions with a team of researchers. Through a complex designed radio antennae, the team is able to locate the lions and guests are 100% guaranteed of spotting lions during this excursion. Lion tracking is done twice a day - in the morning and late evenings. The activity lasts between one and four hours and is limited to a small number of people. Best for guests staying in Mweya, Kyambura and Mazike regions.

Safari Secret: Kidepo National Park
Considered a hidden gem in Uganda by CNN, Kidepo Valley National Park is raw, wild and untouched Africa. Its remote location in Northern Uganda makes it the least visited park in Uganda but for those who choose to make the trip, Kidepo offers a rich array of wildlife that includes lions, elephants, buffalo and zebra as well as spectacular birdlife that features many bird species not found anywhere else in Africa.
The park has a diverse landscape with hills, valleys and lush plains. The park consists of two major valleys – Kidepo and Narus – with rivers with corresponding names which nourish the wildlife. At the extreme north are the Kanangarok Springs which are a permanent water source in the park and home to the elusive Shoebill stork.
The original inhabitants of the park are the lk community, a small hunter-gatherer ethnic group that has closely guarded its unique culture and language so much so, that neighboring communities don't understand it either. Also found at the outskirts of the park are the Karamoja people, a pastoralist community similar to the Maasai in Kenya. Kidepo offers a perfect serving of an exclusive safari experience with amazing wildlife and fantastic cultural interaction.
Activities:
Game drives, birdwatching, guided bush walks, Karamojong Village visit, Hike up Mt Morungole and a visit to the lk people, sundowner
How to get there:
By road: A minimum 12-hour drive from Kampala via Gulu and Kitgum                                      
By Flight: A one hour and 30 minute scheduled flight by Aerolink from Entebbe to Pakuba
Where to stay: 
Apoka Safari Lodge: The only lodge found within this pristine park and offers an exclusive experience second to none. Overlooking the Narus river, this luxury lodge comprises ten expansive rooms with sitting areas, private balconies and even outdoor baths from where guests can view game at a distance. The swimming pool has been carved out of a big rock and is a great place to relax after a day in the bush.
Email us to include Kidepo National Park to your clients' itinerary.
---
© Abercrombie & Kent Ltd. All rights reserved
Translate this page
* Translation cannot be guaranteed. For more information in your language please contact us.