Cookies on the Akorn Destination Management website
We use cookies to help you get the most from our site. If you continue without changing your settings, we'll assume that you're happy to receive all cookies on our site. However, you can change your
cookie settings
at any time.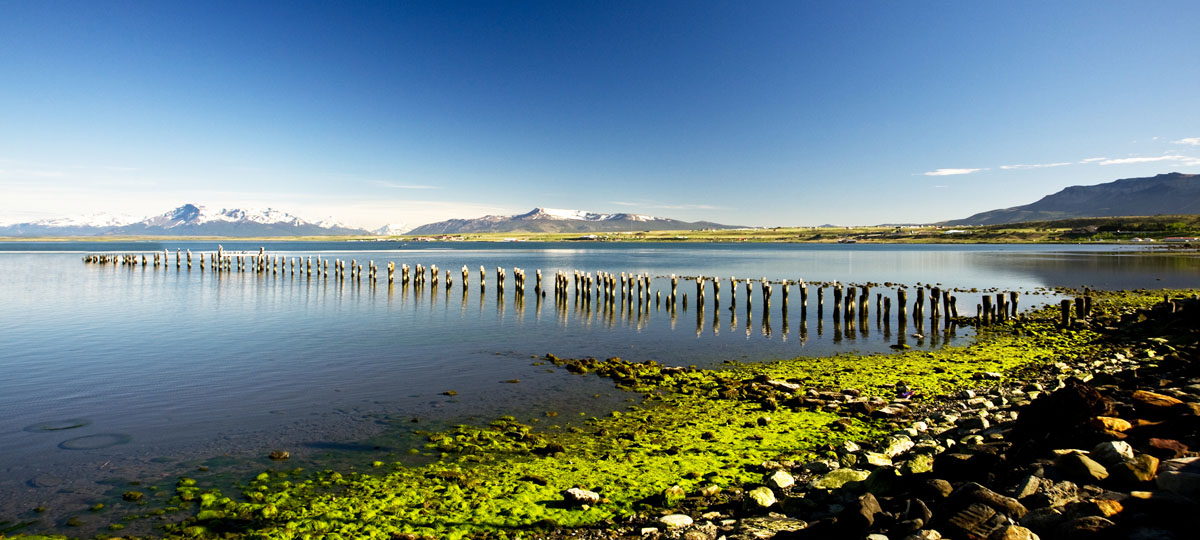 Latest News from Akorn Chile

Book Your Journey with Confidence for Travel Through December 31, 2022
With Akorn's flexible booking policy, you can plan your future travel with complete peace of mind. Book now for travel through December 31, 2022, and you may change or cancel up to 30 days prior to departure in the event of a COVID-19-related reason — whether at home or in your travel destination — and receive a credit toward future travel.
Contact Akorn Chile on chile@akorndmc.com
Terms and Conditions: For new bookings made with Akorn Chile beginning January 1, 2022 for travel through December 31, 2022, guests may change or cancel the booking up to 30 days prior to departure in the event of a COVID-19-related reason at home or in their travel destination. For Tailor Made bookings, some exclusions and penalties may apply, which will be advised in writing prior to confirmation. All monies applied to a new booking are non-transferable and non-refundable. Guests who cancel without rebooking will receive a credit toward future travel valid through December 31, 2022; credit is non-transferable and non-refundable. Applicable price of new journey applies. Guest is responsible for non-refundable air fees, insurance and other related costs. All other standard terms and conditions apply to the booking. Special terms are subject to change and can be withdrawn at any time.
COVID-19-related reasons include:
The government in the guest's country of residence issues a Do Not Travel advisory due to COVID-19 for the destination the guest is travelling to.
The government in the guest's country of residence restricts all but essential travel.
The destination the guest is travelling to has entry restrictions in place that prohibit the guest from travelling, such as closed borders or extended quarantine requirements.
International flights are cancelled without alternative routing available for guest to use to reach the destination(s) in the itinerary.
Special Terms: COVID-19 and Multi-Country Itineraries:
For multi-country itineraries, the ability to change or postpone only applies to destination(s) that qualify due to COVID-19 related reasons. We will make our best efforts to work with suppliers to minimize penalties in non-impacted destinations by rerouting or postponing your journey.

Atacama Camp
Proud as we are of our exclusive Atacama Glamping, we have brought it to next level, and have expanded our Glamping possibilities across the region: as a WOW factor in one of the most remote areas of Argentina closing our new Dakar rally adventure or as the perfect setting for the next eclipse path of totality, we elevate the adventure with endless possibilities in South America.  
Our Atacama Glamping is a unique and magical experience in the twinkling gem of Chile: the awe-inspiring Atacama Desert. We have exclusive access to overnight in the middle of the Rainbow valley where you will dine alfresco to the sounds of a crackling fire, tasting the finest Chilean wines along with some delicious food to end the night under one of the clearest skies in the world for a wonderful stargazing experience with an expert. Click here for more information

New Santiago - Quito Flight Starts Operating
As of 1 April 2019, LATAM Airlines offers the only direct flight between Santiago and Ecuador's capital, Quito, cutting journey times by 2 hours and 30 minutes. The route is operated with an ultra-efficient Airbus A320 neo aircraft, which delivers more than 15% in fuel savings and a 5,000-tonne reduction in annual CO2 emissions.
The flight departs from Santiago's Arturo Merino Benitez airport on Monday, Wednesday, Friday and Sunday at 06:00, arriving in Quito at 09:00. The return flight (LA549) operates on the same days, departing from the Mariscal Sucre International Airport at 09:55, and arriving in Santiago at 16:55.

Exploring Patagonia's Fjords
For those thirsty for adventure, we are now presenting a brand-new alternative that will allow them to make their dreams come true. Sail among the untamed Patagonian fjords to a nice and quiet stay, for another perspective of this pristine land.
On this 2-day expedition guests will learn about the ancestral and current history of the fjord while our local guide takes them to some breathtaking spots, such as the Bernal glacier, where guests will be cooled by the ice. Then it will be time to hike the remote Alacalufes National Reserve, leaving guests ready for a very-well deserved rest in the exclusive floating refuge Explorador, at Huiros bay. A community sustainability project has never been so exciting!

Santiago Hosts Two International Events in 2019
Please note that Santiago will be the venue for a couple of international events in 2019. With this in mind, we suggest to stay in contact with our local experts as soon as possible, in order to avoid any chances of crowded sites and/or low availability.
* From the 2nd to the 13th of December, 2019 Santiago will be hosting the 2019 UN Summit on Climate Changes.
* Although Santiago will also be the venue for APEC (Asia-Pacific Economic Cooperation) throughout 2019, the Economic Leader Summit will take place within the 16th and 17th of November, 2019.
---
© Abercrombie & Kent Ltd. All rights reserved
Translate this page
* Translation cannot be guaranteed. For more information in your language please contact us.