Cookies on the Akorn Destination Management website
We use cookies to help you get the most from our site. If you continue without changing your settings, we'll assume that you're happy to receive all cookies on our site. However, you can change your
cookie settings
at any time.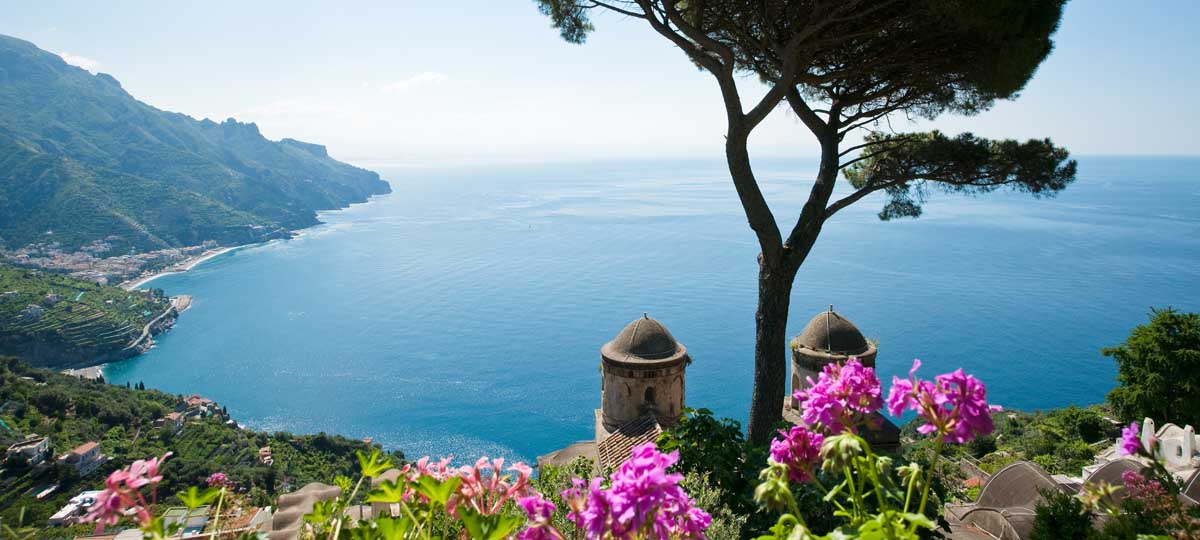 Latest News from Akorn Italy & Croatia

Book Your Journey with Confidence for Travel Through December 31, 2022
With Akorn's new, more flexible booking policy you can plan your future travel with complete peace of mind. Book by July 31 for travel through December 31, 2022 and you may change or cancel up to 15 days prior to departure in the event of a COVID-19-related reason — whether at home or in your travel destination — and receive a credit toward future travel.
Contact Akorn Italy & Croatia on italy@akorndmc.com
Terms and Conditions: For new bookings for travel through December 31, 2022 made through Akorn Italy & Croatia between February 17 and July 31, 2021, guests may change or cancel the booking up to 15 days prior to departure in the event of a COVID-19-related reason at home or in their travel destination. For Tailor Made bookings, some exclusions and penalties may apply, which will be advised in writing prior to confirmation. All monies applied to a new booking are non-transferable and non-refundable. Guests who cancel without rebooking will receive a credit toward future travel valid through December 31, 2022; credit is non-transferable and non-refundable. Applicable price of new journey applies. Guest is responsible for non-refundable air fees, insurance and other related costs. All other standard terms and conditions apply to the booking. Special terms are subject to change and can be withdrawn at any time.
COVID-19-related reasons include:
The government in the guest's country of residence issues a Do Not Travel advisory due to COVID-19 for the destination the guest is travelling to.
The government in the guest's country of residence restricts all but essential travel.
The destination the guest is travelling to has entry restrictions in place that prohibit the guest from travelling, such as closed borders or extended quarantine requirements
International flights are cancelled without alternative routing available for guest to use to reach the destination(s) in the itinerary
Special Terms: COVID-19 and Multi-Country Itineraries
For multi-country itineraries, the ability to change or postpone only applies to destination(s) that qualify due to COVID-19 related reasons. We will make our best efforts to work with suppliers to minimize penalties in non-impacted destinations by rerouting or postponing your journey.

Latest Updates on Travel Restrictions
We have put together the following country-by-country guide (CLICK HERE) on the latest situation on the ground in Europe, as it re-emerges from enforced lockdown and international travel gets back underway. Here you will find a detailed and more up-to-date understanding of what travel currently means, points that should be taken into consideration, measures and restrictions still in place, and safety precautions to protect travellers.
If you have more specific enquiries about the latest situation, please do not hesitate to get in touch with us. We endeavour to keep this guide accurate and regularly updated, but the frequently changing nature of the situation across a large number of countries, each with different rules and advice, means that we cannot always guarantee this information is the most up-to-date. Please refer to the dates indicated under 'last updated' on each country tab (guide as a whole has been updated on MAY 6).
The origins of prosecco earn UNESCO recognition
In a country where the competition in the wine market couldn't be stronger, it takes something to really stand out. Prosecco's steep rise to become the most popular Italian wine abroad is no mean task and UNESCO have recognised the scale of these impressive achievements. The beautiful hilly landscapes of Conegliano and Valdobbiadene, with their lush terraced vineyards, were among several new sites added to the UNESCO World Heritage List earlier this month. Centuries of agriculture dedicated to prosecco viticulture are now rewarded with a befitting status, and visitors usually drawn to the more well-known vineyards can expect to be tempted to the north-eastern corner of the country.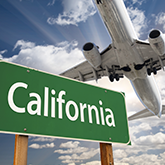 Ready for Take Off!
Passengers throughout California and the wider region can gear up for fresh new flights into Italy. From April 3, Air Italy will be running direct flights four times a week between Los Angeles and Milan Malpensa, with an additional route between San Francisco and Milan Malpensa opening a week later (the only direct flight between San Francisco and any destination in Italy), doubling the existing number of US gateways that included New York and Miami already. All the flights are to be operated with the new Airbus A330-200, with up to 24 seats in Business Class providing the comfort of signature Italian cuisine, complimentary WiFi and more. Not only does this represent a great opportunity to experience the historic city of Milan, a European capital of fashion, but also an opportunity to explore the surrounding area of the Italian Lakes, the Riviera or even the Swiss Alps.

Celebrate the Oldest Vine in the World!
The arrival of the harvest season in the Eastern Slovenian region of Styria is a cause of celebration for the locals, as they take to the streets to pay tribute to their rich wine tradition. A little known fact internationally is that the oldest vine in the world continues to grow right here in the middle of Maribor, and the city really comes alive this time of the year to revel in the longevity of its 400-year-old hero. A series of cultural and gastronomic events and programmes unfold throughout October, culminating in the unforgettable St Martin's Day celebrations on November 11th.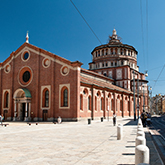 Private Last Supper viewings now available through Akorn
One of the most famous and reproduced paintings of all time, The Last Supper is considered one of Leonardo da Vinci's artistic masterpieces and has attracted legions of admirers over the centuries. The 15th-century mural is housed in the convent of Santa Maria delle Grazie where crowds must gather to witness the spectacle together. But now, for the very first time, Akorn Italy & Croatia is proud to announce that we can offer the opportunity to enjoy this magnificent work in all its glory, without the presence of any other visitors! Get in touch to find out how you can book a private viewing

Sisley comes to the Park Hyatt Hotel in Milan
The Park Hyatt Milan hotel in the heart of the city is excited to offer its guests a selection of 'Signature Sisley' treatments. Sisley Paris is said to be a brand recognised globally for high quality. The hotel wants to create a unique oasis dedicated to pure relaxation and luxury. Please contact us for further information.

Spanish Steps Restoration
One of Rome's most famous and iconic landmarks the 'Spanish Steps' is currently under going important restoration work. Thanks to the Rome based jewellery house - Bulgari, the project is set for completion during the spring

New Spa at the Regina Hotel Baglioni
Regina Hotel Baglioni in Rome has opened a new spa in conjunction with the Rome based luxury cosmetic line Caschera. The new spa includes 2 massage rooms, beauty room, gym, sauna and cascherea's natural oil based products.  The best treatment is said to be the Spa Penthouse ritual which takes place in the swanky penthouse with 360 degree views over Rome

Trevi Fountain Restoration
Restoration work as begun on the world famous Trevi fountain in the heart of Rome. The works will be transparent so that visitors don't miss out.  Light and transparent panels will surround the fountain allowing others to watch the restoration unfold before their eyes

Italy Voted Favourite Destination
Italy once again has come out on top when readers of Conde Nast Traveller voted the country as their favourite destination in the world.  This is the second year running that Italy has been ranked as number 1

Split on its way up
The Croatian town of Split is on its way to become a top tourist destination offering quality and diversity.  New olive oil bars and Mediterranean restaurants are said to have enriched the city.  Outdoor tables, lined up along the facade complete the scene
---
© Abercrombie & Kent Ltd. All rights reserved
Translate this page
* Translation cannot be guaranteed. For more information in your language please contact us.