Cookies on the Akorn Destination Management website
We use cookies to help you get the most from our site. If you continue without changing your settings, we'll assume that you're happy to receive all cookies on our site. However, you can change your
cookie settings
at any time.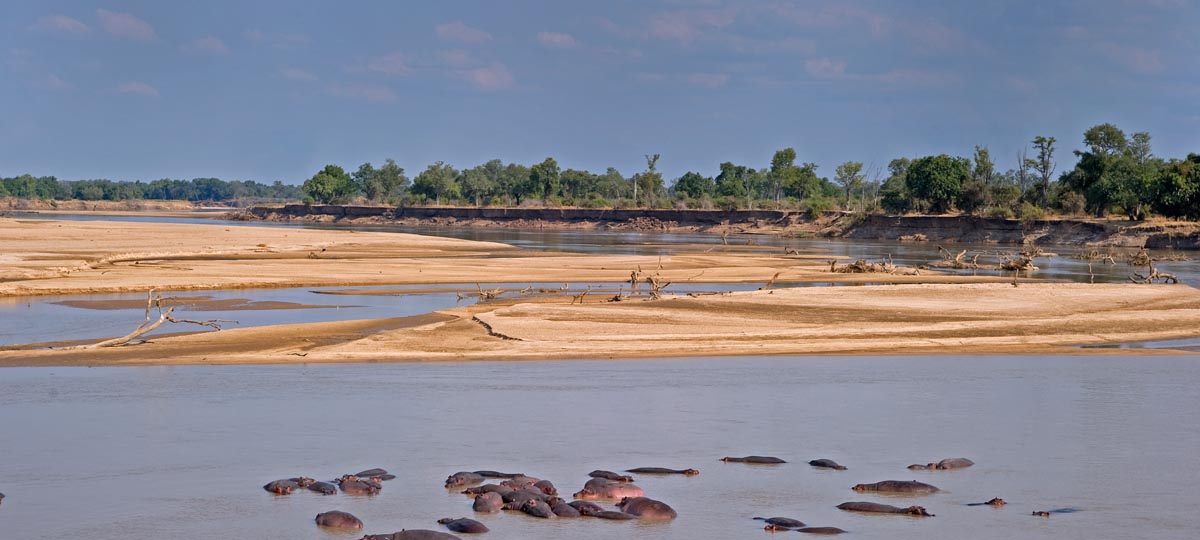 Latest News from Akorn Zambia

Beads & Business: Sishemo Studio Opens in Nakatindi Village
In 2017, AKP Zambia began initial investigations into the potential for a new women-led enterprise in Nakatindi Village. It was clear from the huge success of the Chipego Bike Shop, launched in 2015 that Nakatindi held significant potential for extraordinary economic empowerment initiatives, and we set out to find just that. And now, after 2 years of research, development, fundraising, training and construction we are thrilled to announce the official opening of the Sishemo Bead Studio in Nakatindi! Sishemo (meaning "mercy" in Lozi) are a group of 8 local community members, all identified for the project by the community leadership with support from the Ministry of Community Development, based on their vulnerability and potential.
The 8 artisans range from 21 to 65 years old, and collectively support over 40 family members and dependents, of which 14 are children. Their households bring in an average of around $50 per month through informal piece work and some have had to resorted to sex work to feed their families. Employment opportunities in Nakatindi are extremely limited, particularly for women and for those who did not complete their education. 50% of the Sishemo members report regularly being unable to pay school fees for their children, and just two of the members completed their own secondary education due to lack of funding for school fees.
Through the Sishemo Bead enterprise, these women have chance to dramatically improve their livelihoods, and the health, education and prospects of their families. In 2018, the group underwent intensive training in how to make glass beads using traditional African techniques. The glass is recycled from discarded bottles from Sanctuary Sussi & Chuma and the kiln is made from locally-sourced bricks and termite-mound clay. The artisans painstakingly fire and shape each bead by hand, creating unique shapes, colours and designs. These beads are then used to make one-of-a-kind necklaces, bracelets, earrings and other bead products.
By Victoria Foord, AKP Zambia Coordinator

New laws when travelling with children
Foreign children under the age of 18, travelling to South Africa need to produce the below on arrival. Foreign children who require a visa for South Africa do not need to carry additional documents for inspection at a port of entry since these would be processed together with their visa applications. Please bear in mind that when travelling to Namibia and Botswana certain documents will still be required including an unabridged birth certificate.
Child and both parents
A valid passport for the child
Child and one parent
A valid passport for the child
Child and guardian
A valid passport for the child
Child unaccompanied
Copy of his /her birth certificate
Parental consent letters
Copy of the passport(s)/identity document(s) of the parent(s) / legal guardian(s)
Contact details of the parent(s)/ legal guardian(s)
Letter from the person who is to receive the child in the Republic, containing his / her residential address and contact details in the Republic where the child will reside
Copy of the identity document / valid passport and visa or permanent residence permit of the person who is to receive the child in the Republic
Where applicable- copy of an adoption order / copy of a death certificate of the deceased parent/ parents or legal guardian; or copy of a court order granting full parental responsibilities and rights or legal guardianship in respect of the child

AKP Update: Chipego Bike Shop
In 2015, Akorn and Sanctuary Retreats donated hundreds of bicycles which along with their shipping containers, were used to establish a village bike shop and a bike tour enterprise, called the Chipego Bike Shop, run by five local woman. Sanctuary Retreats Philanthropy assisted with the delivery of the bikes and the construction of the shop, as well as the training of its new employees. In addition to providing the community with access to mobility, the bike shop provides an income opportunity for these woman who have previously never had a form of employment. The woman also set aside a portion of their profits to fund projects in the local community including the sponsorship of school fees for selected students and a contribution to the new maternity ward.  
Rather than touring the community on foot – we recommend guests take a leisurely guided bike ride through the streets. By doing a bike tour of the community, guests are contributing towards the bike initiative. A portion of the funds will be put towards maintenance of the bikes as well as a service fee to the community guide. Bike rides available at USD10 per person. 

AKP Update: Nakatindi Community, Health & Clinic
AKP's commitment to helping communities living on the edge of wilderness extends to our work with Nakatindi Village in Zambia. Approximately three miles from Sanctuary Sussi & Chuma Lodge, the Nakatindi Village sits against the border fence of Mosi-oa-Tunya National Park, its people living with the human/wildlife conflict every day. AKP believes communities like Nakatindi Village deserve to benefit from tourism, an industry that relies on their continued willingness to coexist with wildlife, and is working with the Nakatindi Village leadership to improve lives and livelihoods at the household level.
With support from Akorn guests, AKP has initiated projects that include constructing boreholes for clean water; expanding the school's vegetable garden to generate income and supplement children's diets; and building a medical clinic and maternity ward to address the medical needs of the community. Along with Sanctuary Sussi & Chuma, we have built a new classroom block and established a school lunch program. 
All AKP General & Administrative expenses are borne by Akorn. 100% of your charitable gift to Akorn Philanthropy goes directly to support local projects worldwide.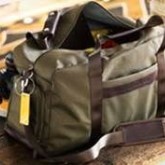 New baggage restrictions at OR Tambo International Airport
Please be advised there are new baggage restrictions that have been implemented as of 25 March 2019.
This is to prevent blockages and breakdowns in the baggage-handling system caused by bags that do not have any flat surfaces or that have long straps or grips – as per IATA guidelines. These are the largest source of jams and can shut down sections of the baggage-handling system, delaying baggage delivery to aircraft, and inconveniencing passengers and airlines.
The new rules are:
Only regular-shaped bags will be allowed to be checked in. This means that the bags must have at least one flat surface to be accepted
Round or irregular-shaped bags will not be allowed
Bags with longs straps will not be allowed 
Passengers who try to check in bags that don't conform to these rules will have the option of having their baggage wrapped with one flat side at airport-approved baggage wrapping stations.

Return to the wild
Sleep out under the stars –the wildest experience the South Luangwa has to offer. Sleep out under the stars in the spectacular and extremely remote Luwi dry river bed with just a bed roll and a mossie net, not even a tent! Experience the thrill of the first safari pioneers, including Norman Carr himself, as they discovered the wonders of the South Luangwa. Guests venture out from the remotest bush camp on foot in the mid-afternoon, find a spot to camp and make the camp fire for a game ranger's dinner which they help to cook themselves. Then, having shared adventure stories around the fire, sleep out under the magnificent African sky whilst the guide and scout keep a watch until morning.
Contact us for more information.

Proflight baggage policy update
Please take note of the following baggage allowances
Flexible fares (B class) - baggage allowance of 30 kg
Classic fares (Y class) - baggage allowance of 23 kg
The piece concept has been removed allowing you to carry as many pieces as you would like as long as your total checked weight is within the weight allowance.
No change to hand baggage and infant baggage.
Excess weight above the allowed checked weight will be charged at a set Kwacha rate of K20 per kg excess.
This is also payable in USD but will be converted at the current Rate of Exchange.
Extra bag purchase at airport are no longer an option: any weight above the allowance will be charged on a per kg basis only.
Contact us for more information.
---
© Abercrombie & Kent Ltd. All rights reserved
Translate this page
* Translation cannot be guaranteed. For more information in your language please contact us.