Cookies on the Akorn Destination Management website
We use cookies to help you get the most from our site. If you continue without changing your settings, we'll assume that you're happy to receive all cookies on our site. However, you can change your
cookie settings
at any time.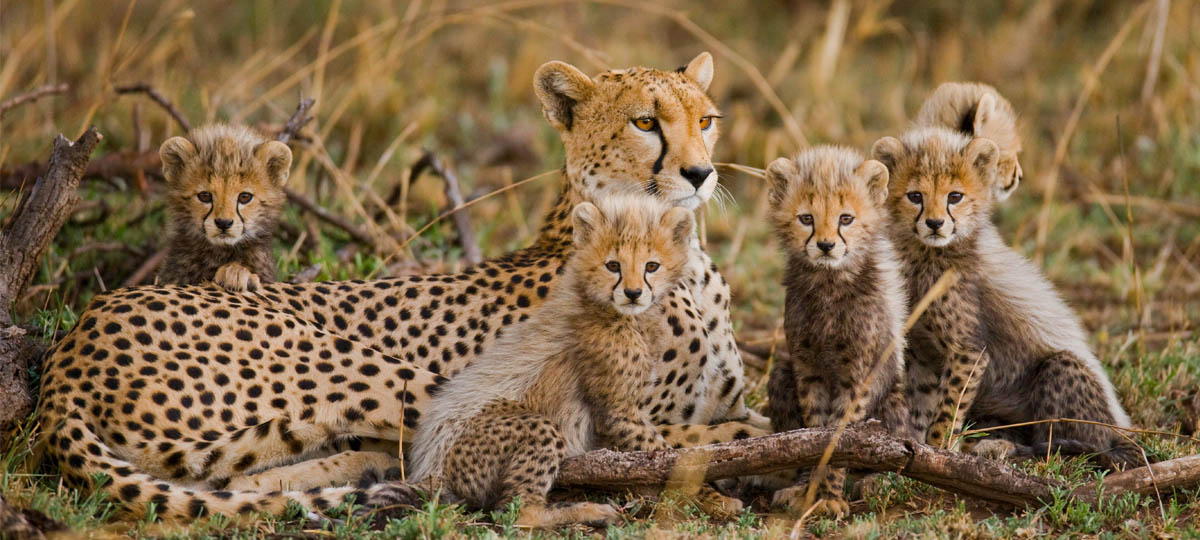 Latest News from Akorn Tanzania

Book Your Journey with Confidence for Travel Through December 31, 2022
With Akorn's flexible booking policy, you can plan your future travel with complete peace of mind. Book now for travel through December 31, 2022, and you may change or cancel up to 30 days prior to departure in the event of a COVID-19-related reason — whether at home or in your travel destination — and receive a credit toward future travel.
Contact Akorn Tanzania on tanzania@akorndmc.com
Terms and Conditions: For new bookings made with Akorn Tanzania beginning January 1, 2022 for travel through December 31, 2022, guests may change or cancel the booking up to 30 days prior to departure in the event of a COVID-19-related reason at home or in their travel destination. For Tailor Made bookings, some exclusions and penalties may apply, which will be advised in writing prior to confirmation. All monies applied to a new booking are non-transferable and non-refundable. Guests who cancel without rebooking will receive a credit toward future travel valid through December 31, 2022; credit is non-transferable and non-refundable. Applicable price of new journey applies. Guest is responsible for non-refundable air fees, insurance and other related costs. All other standard terms and conditions apply to the booking. Special terms are subject to change and can be withdrawn at any time.
COVID-19-related reasons include:
The government in the guest's country of residence issues a Do Not Travel advisory due to COVID-19 for the destination the guest is travelling to.
The government in the guest's country of residence restricts all but essential travel.
The destination the guest is travelling to has entry restrictions in place that prohibit the guest from travelling, such as closed borders or extended quarantine requirements.
International flights are cancelled without alternative routing available for guest to use to reach the destination(s) in the itinerary.
Special Terms: COVID-19 and Multi-Country Itineraries:
For multi-country itineraries, the ability to change or postpone only applies to destination(s) that qualify due to COVID-19 related reasons. We will make our best efforts to work with suppliers to minimize penalties in non-impacted destinations by rerouting or postponing your journey.

Aiyana's Splendid Isolation - 30 days away
For those guests that can work remotely, book them into the Aiyana in Pemba for a month. The cost is from USD 9,860 per suite which can accommodate 2 adults and 1 child below 12. They will receive:
• 30 nights on full board accommodation in a Superior Suite Beach Villa
• Domestic flights from Zanzibar to Pemba
• Return transfers from Pemba Airport
• Breakfast, lunch, afternoon tea and dinner
• Unlimited WIFI
• 50% off spa treatments and some activities & 30% off beverages
• Daily housekeeping
• COVID-19 testing every 15 days and prior to check out
Contact us to take up this enticing, long-stay offer.

New Visa Process at Kilimanjaro International Airport
The Tanzanian Government has with immediate effect changed the process of issuing visas at Kilimanjaro International Airport. The change involves guests queuing three times in order to receive the visa. To avoid this inconvenience, we strongly recommend that our guests apply for the E-Visa at https://eservices.immigration.go.tz/visa. The E-Visa approval process can take a few weeks so we encourage guests to apply well in advance of their arrival and hence only queue once at Kilimanjaro.
The Government has added extra booths at the visa counter and the bank in order to speed up the process. Unfortunately, all airside passes have been revoked and our representatives can no longer enter the customs and immigration area to meet guests. Kindly inform all your clients of these new developments.

Nyepesi Kilimanjaro Climb Overview
The Nyepesi Kilimanjaro Climb is a seven-day climb through the scenic Lemosho route. The climb begins at the Machame entrance gate and proceeds with steady walks for the next five days, over-nighting at Machame, Shira, Barranco and Barafu Camps before summiting Uhuru Peak at 19,325 feet on day six. Climbers will then descend to the Mweka Camp for the night before exiting through the Mweka gate from where they are transferred to their hotel. This is our lowest category of accommodation that we offer on the mountain but with the same fantastic Akorn standards. Contact us for details.

Air Tanzania to launch direct flights to Gatwick
Air Tanzania will soon launch direct flights to London's Gatwick Airport. The airline will fly from its hub in Dar es Salaam via Kilimanjaro to Gatwick every Wednesday, Friday and Sunday using the Boeing 787 Dreamliner. This is the airline's first route to Europe.

INSIDER ACCESS: Cultural Walks and Scenic Sundowners
The Ngorongoro Conservation Area that surrounds the Ngorongoro Crater is an area of outstanding natural beauty and one that many visitors are only allowed to drive through. Now, with Akorn's exclusive Insider Access activity, your guests will be able to walk through this magical area after their game drive in the crater and gain a deeper understanding of the people, and wildlife, that call it their home.
The walk will begin at four in the afternoon once your guests have completed their game drive in the caldera. The walk will take them through the Masai villages where they get to meet some of the inhabitants. Their guide will enlighten them on the Masai culture and a particular talking point will be how the modern world is affecting their ancient traditions and how this will change their culture and way of life. This is a truly authentic experience and your guests will be able to interact with the Masai as they go about their daily lives. After about an hour and a half they will come across an idyllic 'sundowner' spot which has been set up for them with chairs, side tables and a miniature bar that contains their favourite drinks. Your guests will then be able to sit and admire the beauty around them, sipping on a cold drink, and watch the sun go down before returning to their property for dinner.
Contact us to include a cultural walk to your client's itinerary.

Yellow Fever Vaccination Requirement
The Tanzania Government wishes to advise that yellow fever vaccination is mandatory to travelers arriving from yellow fever endemic countries.This requirement also applies to travelers subjected to long flight connections (transit) in yellow fever endemic countries for 12 hours or more.
The vaccination, which is given as a single dose, should be administered ten days before entering the mainland Tanzania as well as Zanzibar. Failure to produce a valid yellow fever vaccination certificate may lead to refusal of entry. You can get vaccinated upon arrival at a cost of USD 50. A government receipt shall be issued for the vaccination charges paid. For a list of endemic countries, click here.
---
© Abercrombie & Kent Ltd. All rights reserved
Translate this page
* Translation cannot be guaranteed. For more information in your language please contact us.