Cookies on the Akorn Destination Management website
We use cookies to help you get the most from our site. If you continue without changing your settings, we'll assume that you're happy to receive all cookies on our site. However, you can change your
cookie settings
at any time.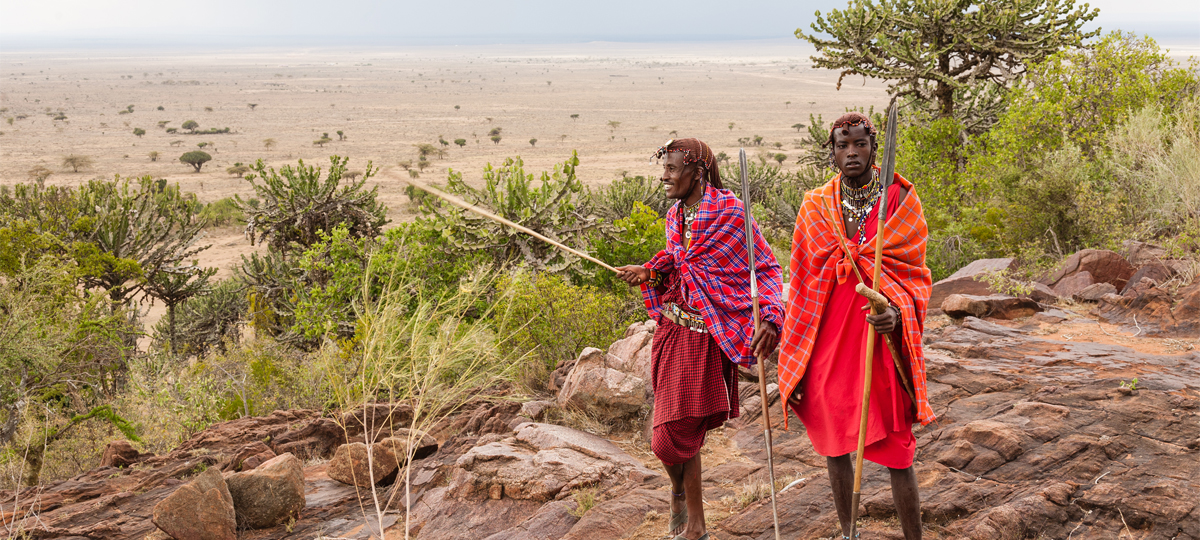 Latest News from Akorn Kenya

Book Your Journey with Confidence for Travel Through December 31, 2022
With Akorn's new, more flexible booking policy you can plan your future travel with complete peace of mind. Book by April 30 for travel through December 31, 2022 and you may change or cancel up to 15 days prior to departure in the event of a COVID-19-related reason — whether at home or in your travel destination — and receive a credit toward future travel.
Contact Akorn Kenya on eastafrica@akorndmc.com
Terms and Conditions: For new bookings for travel through December 31, 2022 made through Akorn Kenya between February 17 and April 30, 2021, guests may change or cancel the booking up to 15 days prior to departure in the event of a COVID-19-related reason at home or in their travel destination. For Tailor Made bookings, some exclusions and penalties may apply, which will be advised in writing prior to confirmation. All monies applied to a new booking are non-transferable and non-refundable. Guests who cancel without rebooking will receive a credit toward future travel valid through December 31, 2022; credit is non-transferable and non-refundable. Applicable price of new journey applies. Guest is responsible for non-refundable air fees, insurance and other related costs. All other standard terms and conditions apply to the booking. Special terms are subject to change and can be withdrawn at any time.
COVID-19-related reasons include:
The government in the guest's country of residence issues a Do Not Travel advisory due to COVID-19 for the destination the guest is travelling to.
The government in the guest's country of residence restricts all but essential travel.
The destination the guest is travelling to has entry restrictions in place that prohibit the guest from travelling, such as closed borders or extended quarantine requirements
International flights are cancelled without alternative routing available for guest to use to reach the destination(s) in the itinerary
Special Terms: COVID-19 and Multi-Country Itineraries
For multi-country itineraries, the ability to change or postpone only applies to destination(s) that qualify due to COVID-19 related reasons. We will make our best efforts to work with suppliers to minimize penalties in non-impacted destinations by rerouting or postponing your journey.

NEW: Vehicle Wheelchair Ramps
We have recently introduced vehicle wheelchair ramps for our wheelchair bound guests. Where previously the guests would be carried into the vehicles, now they can be wheeled into the land-cruisers making it comfortable for them and easier on their caregivers. Please do let us know should your clients require the use of the ramps. 

Airline News
AIR FRANCE
In 2020 Air France will launch daily flights between Paris-Charles de Gaulle International Airport and Nairobi's Jomo Kenyatta International Airport. In March 2019, the airline increased flights from three to five times a week, serviced by the Boeing 787-9 Dreamliner. Air France resumed flights to Nairobi in 2018 after an 18 year hiatus.
OMANAIR AND KENYA AIRWAYS
Oman Air and Kenya Airways have expanded their code share, increasing the destinations available to passengers. The expansion will allow seamless connectivity to Oman Air passengers travelling beyond Nairobi to Entebbe and Johannesburg, while Kenya Airways passengers can now extend their travel beyond Muscat, Oman, to Karachi and Lahore in Pakistan.

Opening Soon: Reteti House
Reteti House is a new, exclusive-use house located in Namunyak Conservancy scheduled to be open in 2020. Located in Kenya's northern frontier, in the shadow of the Mathews Ranges, Namunyak is an area of pristine wilderness and is home to elephant, leopard and the rare wild dog.
Reteti House will have seven rooms and will sleep a maximum of 16 guests. A dip in the swimming pool would be the best place to cool off the warm Samburu days. Guests can get to Reteti House by private charter into Namunyak airstrip or by scheduled flight to Kalama approx.1.5 hours drive or to Lewa airstrip approx. 3.5 hours drive.
AK Philanthropy: Safe Water for Schools Initiative
Access to clean drinking water is a huge challenge in East Africa, more so for communities living in rural areas who depend on unpurified water sources such as streams, lakes and rivers. As a result, water borne diseases such as diarrhea, cholera, typhoid and other health complications arise causing untold suffering.
AK Philanthropy has partnered with LifeStraw to provide safe drinking water for school children in the Masai Mara. The Safe Water for Schools initiative utilizes LifeStraw's community filter, a high-volume water purifier that converts contaminated water into safe drinking water by removing bacteria, viruses and protozoan parasites. So far the initiative has benefited over 16,000 Maasai students.
Include a visit to Enkereri Primary School in your clients' Masai Mara safari and let them see the LifeStraw filter in action.

INSIDER ACCESS: Bird fun for the family
The history of falconry, the use of birds of prey to hunt, started in the East as far back as 2000 BC, and from there moved to Europe, Asia and the rest of the world. The sport was popular among the wealthy noble and was taught alongside riding and archery. The practice of falconry, however, has dwindled over the years due to growing technology and unfortunately the use of pesticides which has seen the bird numbers dwindle significantly.
Enjoy a day of noble fun at the Raptor Rehabilitation Trust in Karen, Nairobi. Get a close encounter of the eagles, hawks and owls as they perch on your arm much like they did in medieval times. Raptor Rehabilitation Trust was formed to rehabilitate injured raptors, raise orphaned birds of prey, and increase public awareness about the importance of raptors and conservation of birds of prey. Among other reasons, birds of prey are essential because they help control the populations of rodents such as squirrels and rats, fish, insects and reptiles. Email us to include a day of bird fun in your clients' itinerary and enhance their stay in Nairobi.
---
© Abercrombie & Kent Ltd. All rights reserved
Translate this page
* Translation cannot be guaranteed. For more information in your language please contact us.